2-day Basic Rifle (Nashville, IN)
Dec 3, 2016 @ 8:30 am

—

Dec 4, 2016 @ 4:30 pm

EST
Event Navigation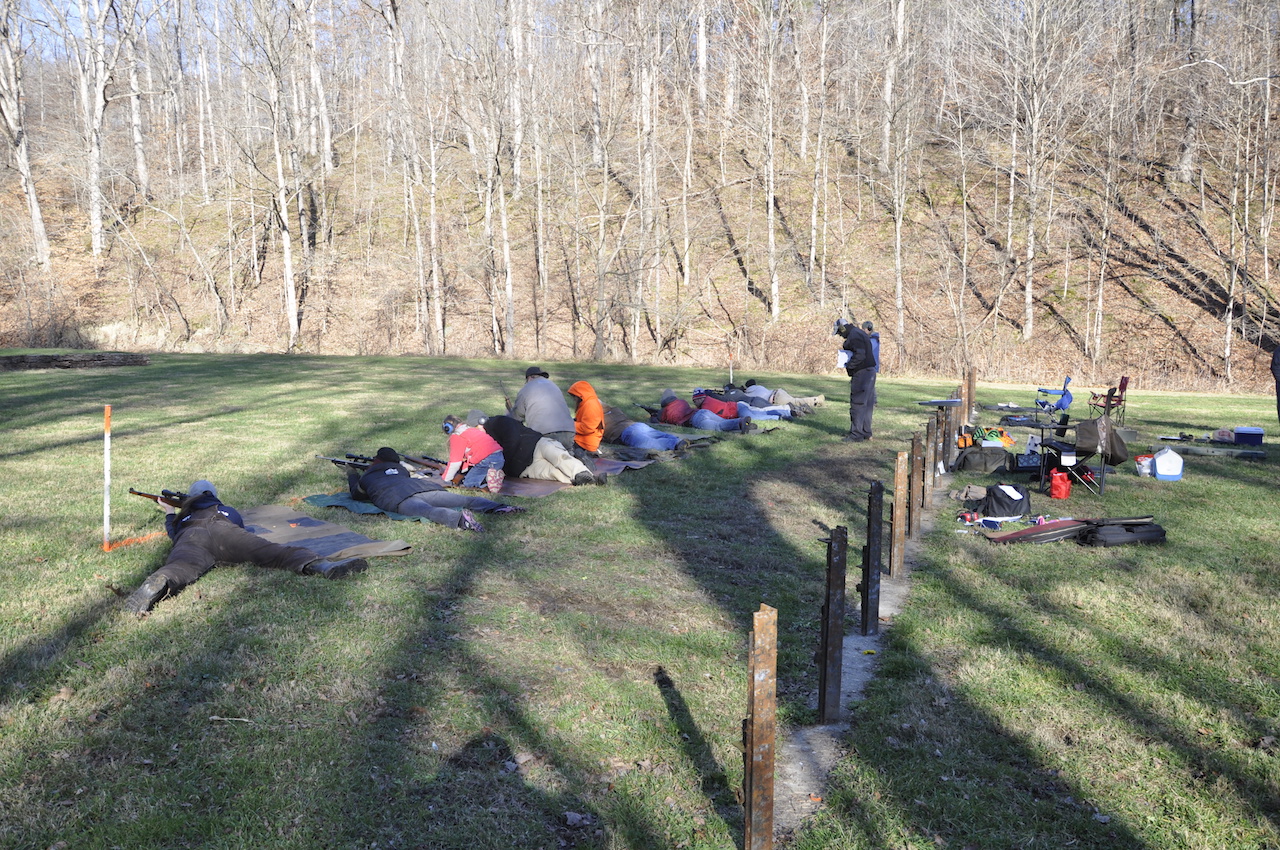 2-day Basic Rifle Overview
Prerequisites: None
Estimated Ammunition Required: About 200 rounds/day, and a safe rifle.
2-day Basic Rifle includes classroom and range time learning to shoot rifles. Students learn:
Rules for safe gun handling & range rules
Rifle parts and operation & ammunition
Shooting fundamentals: Five steps to firing each shot
Natural Point of Aim
Shooting from the prone, standing and sitting/kneeling positions to include use of the sling
Introduction to Sight Adjustments and basic calculation of minutes of angle
25 Yard Freedom Bell Classifier
25 Yard Qualification Test
Intermediate calculation of minutes of angle for precise sight adjustments at all ranges
Introduction to Field Shooting, to include basic ballistics and live firing to longer distances (if the range facility permits)
As time allows, there may be additional opportunities to engage in challenging competitions to include the Qualification Test, Battle Rattle, and/or Field Shoot
This is our signature offering, based on traditional American riflecraft that teaches "Hits Count!" It is appropriate for a wide breadth of student skill levels. This course lays a sound foundation for students to shoot groups under time pressure from a variety of practical field positions. Shooting will begin at 25 yards, but we will have the opportunity to move out to 100 yards on day two. You may want to bring a centerfire rifle if you intend to move out to full distances on Sunday.
The Midnight Ride of Paul Revere
Hear the true story of Paul Revere's famous ride and learn about the events that immediately precipitated the Revolutionary War. Paul Revere did not ride alone – many individuals played crucial roles in the events of April 19th, 1775.
This history presentation begins with alarm riders warning "the Regulars are out!" You'll hear about the dramatic stand on Lexington Green and the "shots heard 'round the world" at Concord's North Bridge. The tale concludes with harrowing life-or-death choices made along the 17 mile "battle road."
This exciting tale will be woven throughout the day's marksmanship events.
Event Notes
Be sure to bring a lunch as restaurants in Columbus and Nashville are not close enough to visit without missing instruction and history presentations that are given during the lunch break.
If you have one, bring your centerfire rifle for the Known Distance (KD) segment on Sunday afternoon.
Who's Attending
7 people are attending 2-day Basic Rifle (Nashville, IN)
Related Events
---
Wondering What to Bring?

If you are new to our events and not sure what to bring, check out our "What to Bring" and "Suggested Gear" pages.

Don't See An Event Listed?

We have members in over a dozen states and can custom-schedule an event that meets your needs in a convenient location. Please contact us for more information.

Training Event Terms & Conditions

Please see the Training Event Terms & Conditions for important information on attending Revere's Riders events.