First Steps Rifle (½ Day) and Fundamentals of Rifle Marksmanship (½ Day) (Sesser, IL)
Apr 22, 2017 @ 8:00 am

—

5:00 pm

CDT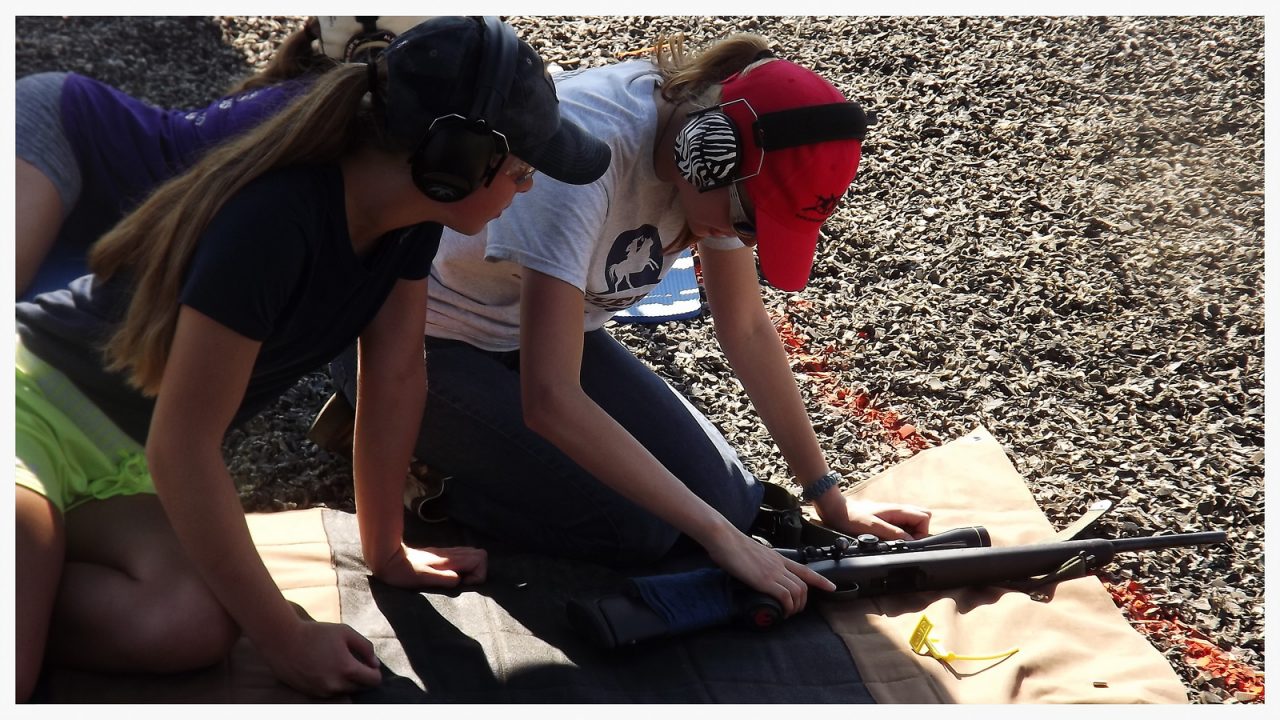 Prerequisites: This event is open to the public and is appropriate for all ages that can safely handle a .22 LR rifle.
Estimated Ammunition Required: 200 – 250 rounds
First Steps Rifle
First Steps Rifle is designed to provide a hands-on introduction to the safe handling and proper orientation to one specific rifle action type for small classes. This course is at least three hours long and includes classroom and range time learning to shoot a specific rifle action type.
Fundamentals of Rifle Marksmanship
Fundamentals of Rifle Marksmanship is aimed at younger and novice shooters who will have the opportunity to participate the Southern Illinois NRA YHEC Team. This course contains the steps needed to take someone with little or no knowledge of rifles or marksmanship and elevate them to a level of confidence that will make them ready for the more common two day Revere's Riders Rifle 125 (Basic Rifle) events and formal competition (CMP, NRA Rimfire, etc.).
This combined course is 9 hours long and includes classroom as well as range time learning to shoot a specific rifle action type. Students will learn:
rules for safe gun handling
parts of a rifle and their operation
ammunition
clearing common malfunctions
shooting fundamentals
cleaning a rifle
Continued opportunities for skill development will also be presented.
At the end of the day, students will have a chance to shoot the Morgan's 13 classifier and see how their skills have improved!
Additional Event Information
Registration is required on or before April 19th, 2017.
You should bring sufficient water and a lunch.
All participants must have eye and ear protection
All rifles must be cased unless on the firing line.
Parents or Guardians are welcome to enjoy while observing from a covered line adjacent to the event (no ticket needed). Bring a chair as you enjoy the day relaxing!
Additional Range Information
Range fee of $5 per person (not included in ticket price) will be collected at check-in.
.22 LR ammunition is provided for pre-registered youth courtesy of an NRA Foundation grant ; please contact Event Director for details via email or 618-458-7745.
Event Sponsors
Related Events
---
Wondering What to Bring?

If you are new to our events and not sure what to bring, check out our "What to Bring" and "Suggested Gear" pages.

Don't See An Event Listed?

We have members in over a dozen states and can custom-schedule an event that meets your needs in a convenient location. Please contact us for more information.

Training Event Terms & Conditions

Please see the Training Event Terms & Conditions for important information on attending Revere's Riders events.