Rifle 223 (Carbine) – Two Day (Bedford, IN)
Oct 21, 2017 @ 9:00 am

—

Oct 22, 2017 @ 5:00 pm

EDT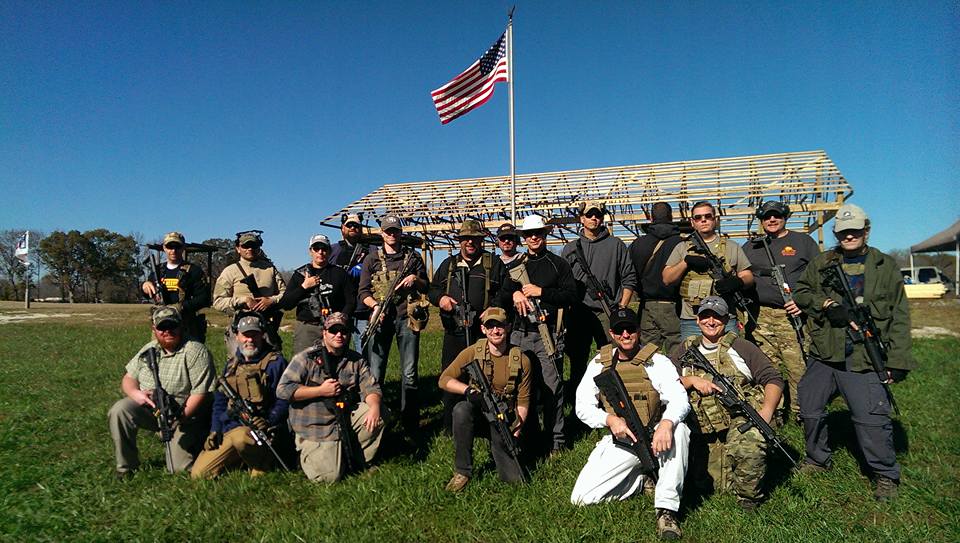 Rifle 223 (Carbine) Overview
Prerequisites: Suggested—Rifle 125 or similar training. You should be familiar with basic safety and operation of your carbine.
Ammunition:  250 rounds/day
Equipment:  Please review our suggestions on what to bring.  You can order accessories that our volunteers have found helpful as well.
This course is conducted as an NRA America's Rifle Challenge clinic.  Students will learn modern defensive shooting skills on the AR platform. Attendees will experience shooting in multiple firing positions at varying distances.  While this course is named for the common round fired by the AR-15  (".223 Remington") any safe semiautomatic carbine can be used.
All firing in this course will be within 200 yards with a focus on the close quarters environment from contact to 50 yards.  You will get a workout with all the skills needed to run the carbine from 3-200 yards.  At some venues we may work out to the battlesight zero of your carbine (200-300 yards) but the focus is on short range marksmanship.
Students learn:
Rules for safe gun handling & range rules
Carbine parts and operation & ammunition
Shooting Fundamentals
Situational Awareness and Scanning
Rapid Magazine Changes (Tactical Reloads)
Short Range Marksmanship Techniques

Firing each shot to the close quarters environment
Controlled Pairs
Recoil Management

Special Subjects (most one-day clinics will cover only a few of these — two day clinics will cover most or all)

Zeroing Carbines & Rifles
Carbine Trajectory and Zero Issues
Barricades
Movement
Kneeling Position
Prone Position
Use of the sling to support shooting stability
Natural Point of Aim
Firing from retention
Field Stripping & Cleaning the AR-15
This class is moderately physically demanding.  We will be on our feet much of the day, moving between various positions on the range.  We will be shooting from different positions throughout the day. All shooters are encouraged to attend.
"The Whites of their Eyes"
We'll discuss "the rest of the story" — the Battle of Bunker Hill that followed the events of April 19, 1775.
Additional Event Information
At this event, you'll go from basic movements to shooting around barricades and engaging moving targets. You'll also learn how to hit targets right in front of you all the way out to 300 yards. You'll get the chance to earn your "Well Regulated" patch by completing the Bedford Contingent Qualifier.
No special equipment needed. A carbine w/sling, two mags and ammo. Run a standard, no frills M-4 with an extra mag in your pocket or wear your favorite plate carrier, helmet and battle belt chock full of mags for your tricked out SCAR. Shooters choice!
Class runs 9-5 on Saturday and 9-4 on Sunday.
Additional Range Information
Ticket prices include all range fees, delicious lunch, snacks and refreshments.
Potable water and porta-potty on site. Camping available with prior notification. Several local hotels/stores 10 minutes away.
Tickets are not available as this event has passed.
Related Events
---
Wondering What to Bring?

If you are new to our events and not sure what to bring, check out our "What to Bring" and "Suggested Gear" pages.

Don't See An Event Listed?

We have members in over a dozen states and can custom-schedule an event that meets your needs in a convenient location. Please contact us for more information.

Training Event Terms & Conditions

Please see the Training Event Terms & Conditions for important information on attending Revere's Riders events.