Defensive Carbine: America's Rifle Challenge Weekend (Las Vegas, NV)
Sep 2, 2017 @ 7:45 am

—

Sep 3, 2017 @ 4:45 pm

EDT
Event Navigation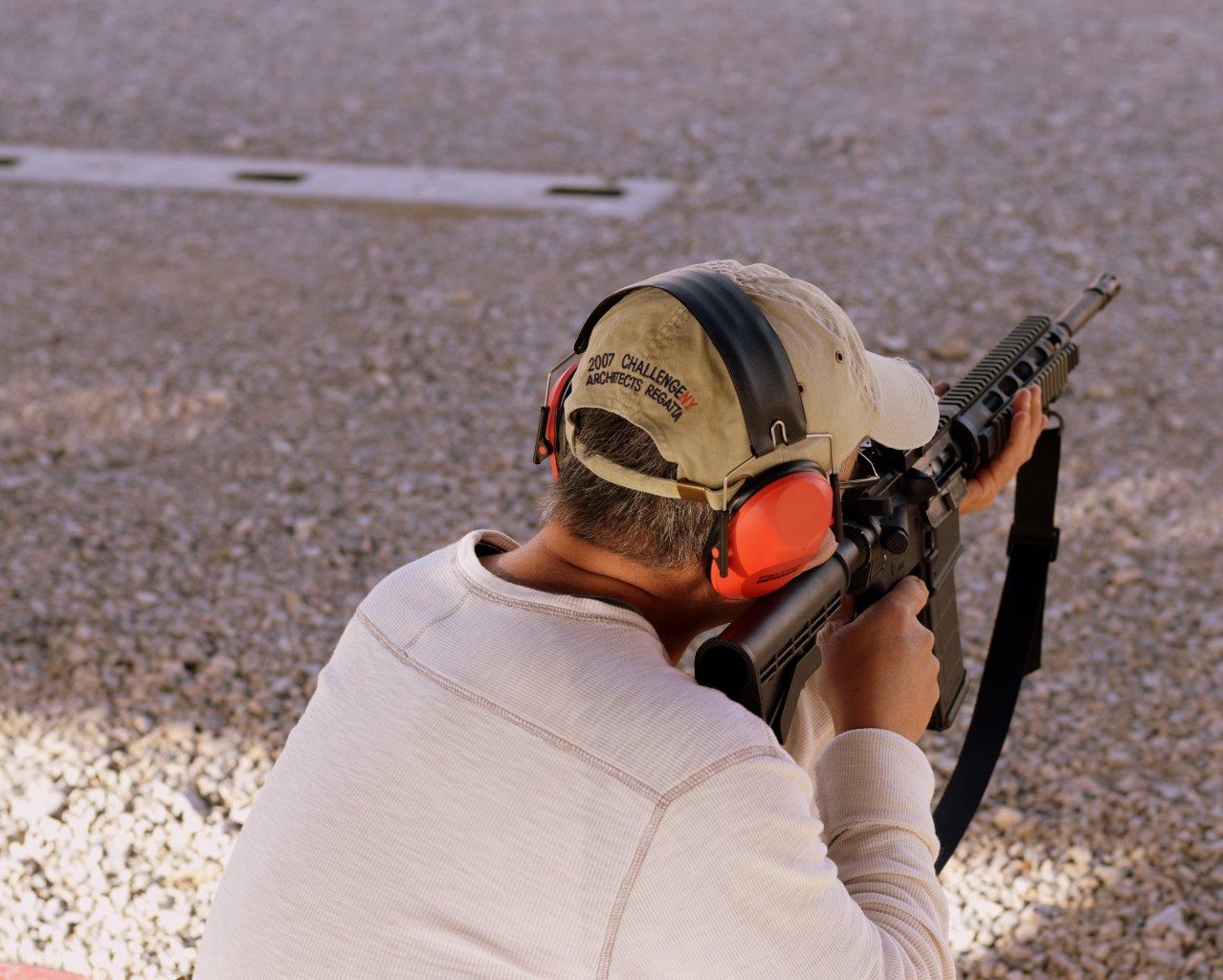 Defensive Carbine Weekend Overview
Prerequisites: None for entire weekend.  See note below by tickets for Sunday Only students.
Estimated Ammunition Required: About 300 rounds total
This course is conducted as a comprehensive introduction to the defensive carbine.  On Saturday, students will learn and review the fundamentals of basic rifle marksmanship, ensuring that they can accurately shoot from practical prone, kneeling, and standing positions.  On Saturday afternoon, NRA's Refuse to Be a Victim seminar will help students establish a personal safety strategy.  On Sunday, attendees will learn modern defensive shooting skills on the AR platform at an NRA America's Rifle Challenge clinic.  Attendees will experience shooting in multiple firing positions at varying distances.
All firing in this course will be within 100 yards with a focus on the close quarters environment from 7 to 50 yards.  An AR-15 type carbine is optimal, but any semiautomatic magazine fed rifle will be suitable.  If attending only Saturday's basic intro, then any safe rifle is fine.
Saturday (AM) Basic Rifle Curriculum:
Rules for safe gun handling & range rules
Rifle parts and operation & ammunition
Shooting fundamentals: "ABCs" of firing each shot
Natural Point of Aim
Shooting from the prone, standing and kneeling positions to include use of the hasty sling
Introduction to Sight Adjustments and basic calculation of minutes of angle; establish zeroes
Morgan's 13 Classifier
25 Yard Vintage M1 Carbine Qualification Test (if time allows)
Saturday (PM) Refuse to be a Victim Curriculum:
Mental Preparedness
Home Security
Physical Security
Travel Security
Cyber Security
Self Defense Training
Automobile Security
Personal Defense Devices
Psychology of Criminals
Principles of Crime Prevention
Sunday Carbine Curriculum:
Review Rules for safe gun handling & range rules
Carbine parts and operation & ammunition
Shooting Fundamentals – Modifications to the Standing Position
Confirmation of zeroes
Situational Awareness and Scanning
Rapid Magazine Changes (Tactical Reloads)
Short Range Marksmanship Techniques

Tailoring the"ABCs" to the close quarters environment
Controlled Pairs
Recoil Management

Clearing Malfunctions/Stoppages

Emergency/Speed Reloads
Failure to Fire
Failure to Eject
Double Feed

Special Subjects (we will cover only a few of these as time allows:

Zeroing Carbines & Rifles
Carbine Trajectory and Zero Issues
Barricades
Movement
Kneeling Position
Prone Position
Use of the sling to support shooting stability
Natural Point of Aim
Firing from retention
Field Stripping & Cleaning the AR-15

Carbine Skills Test
The Midnight Ride of Paul Revere
Hear the true story of Paul Revere's famous ride and learn about the events that immediately precipitated the Revolutionary War.  Paul Revere did not ride alone – many individuals played crucial roles in the events of April 19th, 1775.
This history presentation begins with alarm riders warning "the Regulars are out!"  You'll hear about the dramatic stand on Lexington Green and the "shots heard 'round the world" at Concord's North Bridge.  The tale concludes with harrowing life-or-death choices made along the 17 mile "battle road."
This history will be woven in with the weekend's other events.
Additional Event Information
You may sign up for the entire weekend, or only the portions that interest you.  The Refuse to be a Victim portion will occur in the classroom and is non-firing.  This weekend class will be suitable for families, but Sunday's class material will include content of a factual "PG-13" nature relevant to employment of a defensive carbine that may not be age appropriate for all children.
This event is more expensive than some of our events for several reasons.  We cap the number of attendees at carbine clinics to ensure all students have a safe experience with adequate coaching and range safety officer support.  This means that the range fees we must pay to Clark County are shared among fewer shooters.  Additionally, several components of this course such as the Refuse to be a Victim component have instructional materials.  There are less expensive tickets available for elements of this weekend's events so you can choose what makes sense for your personal situation.
Additional Range Information
Do not pay range fees to Clark County Shooting Park.  Your ticket includes all CCSP fees.  We will be on the firing ranges at the Education Center for the live-fire portions, and inside the education center building for the classroom portion.
Tickets are not available as this event has passed.
Related Events
---
Wondering What to Bring?

If you are new to our events and not sure what to bring, check out our "What to Bring" and "Suggested Gear" pages.

Don't See An Event Listed?

We have members in over a dozen states and can custom-schedule an event that meets your needs in a convenient location. Please contact us for more information.

Training Event Terms & Conditions

Please see the Training Event Terms & Conditions for important information on attending Revere's Riders events.