Youth Fall/Winter IL YHEC Educational Series Event #6 (Sparta, IL)
Feb 25, 2017 @ 9:00 am

—

3:00 pm

CST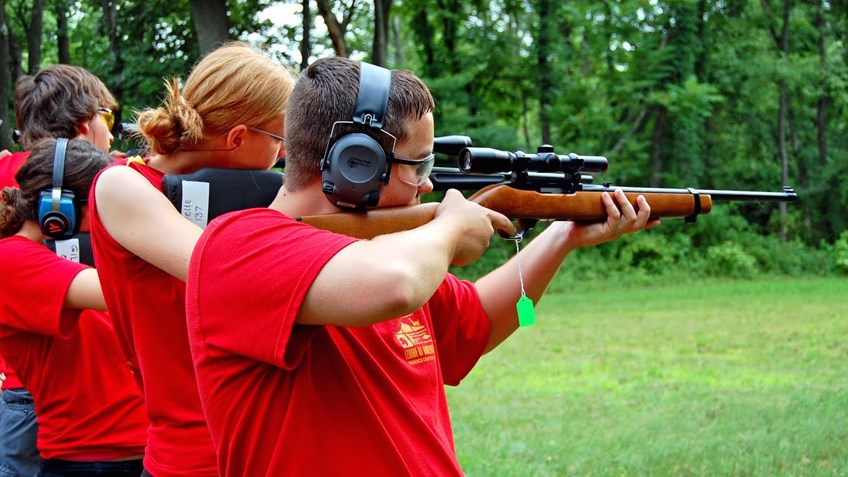 Photo courtesy of NRA
Event #6: Mini-Competition
NOTE: this event starts 1 hour earlier at 9:00am!
Prerequisites: Must have attended AT LEAST 4 of the previous Youth Fall/Winter IL YHEC Educational Series events to participate (see series schedule below).
It is suggested that youth complete the free Illinois Hunter Education Program and commit to attend as many of the YHEC sessions as possible (note that the "Mini-Competition" requires attendance to at least 4 events to compete).
NRA's Youth Hunter Education Challenge (YHEC) provides a fun environment for kids 18 and under to improve their hunting, marksmanship and safety skills. Through it's simulated hunting situations, live fire exercises, educational and responsibility events, YHEC helps build upon skills learned in basic hunter education courses and encourages safer, lifelong hunting habits.
From rifle, bow and muzzleloader shooting at life-sized targets, to wildlife identification, map and compass orienteering and more, YHEC participants can get hands-on training in eight skill areas, giving them expertise in all methods of take and all types of game.
National NRA YHEC will provide targets, shirts for youth and instructional materials. Each event in the YHEC series will be free to youth with the exception of a $6 per event range fee. There is a possibility of grant funds from our partnership with Cabela's and CZ-USA Special Programs. As this is finalized, registered participants will be notified.
Series Schedule of Events
Note that each event in the IL YHEC series is ticketed separately.
Series Sponsors
---
Wondering What to Bring?

If you are new to our events and not sure what to bring, check out our "What to Bring" and "Suggested Gear" pages.

Don't See An Event Listed?

We have members in over a dozen states and can custom-schedule an event that meets your needs in a convenient location. Please contact us for more information.

Training Event Terms & Conditions

Please see the Training Event Terms & Conditions for important information on attending Revere's Riders events.