COVID-19 Policy
Revere's Riders has made changes to how we run our events in order to align with current CDC recommendations.
Please review our COVID-19 Statement before purchasing event tickets.

NRA Defensive Pistol – One Day (Las Vegas, NV)
Mar 11, 2018 @ 8:00 am

—

5:00 pm

EDT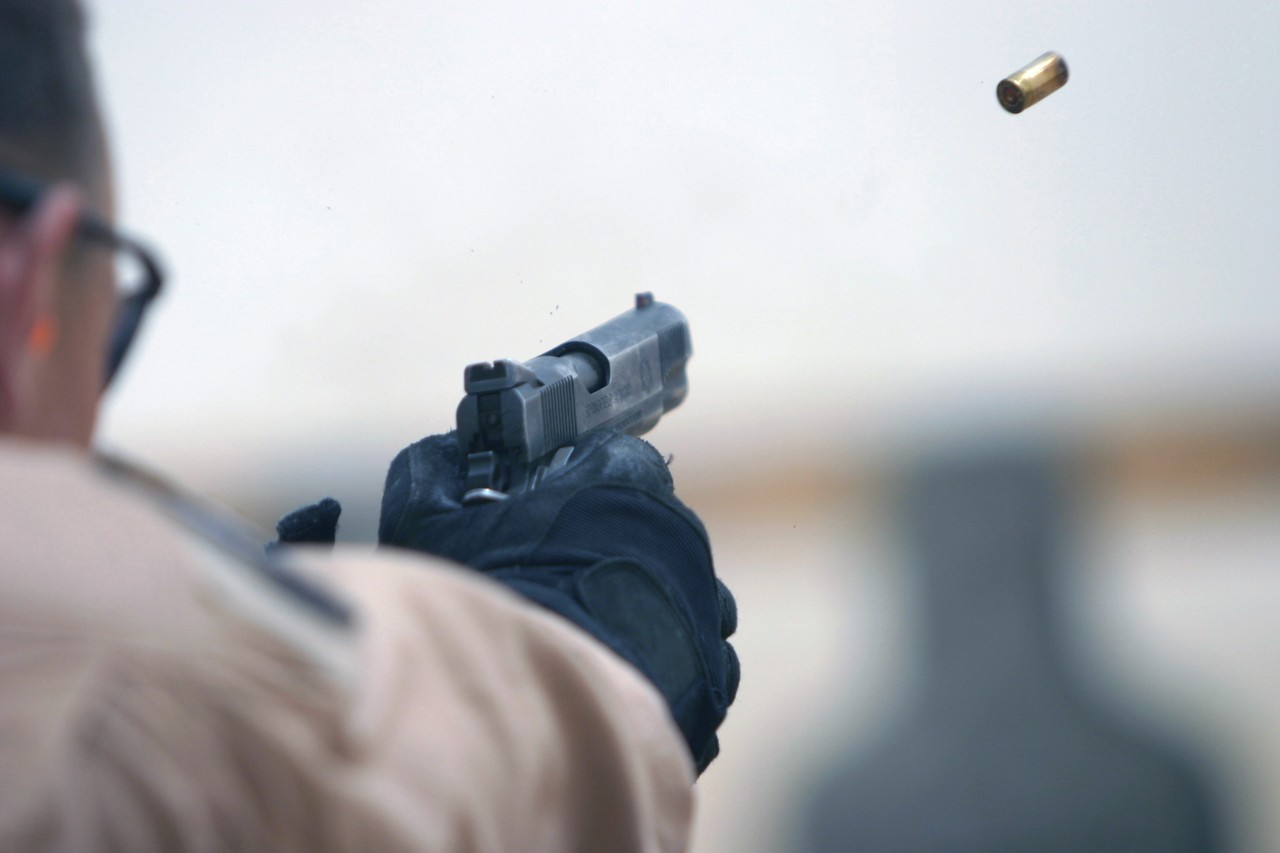 NRA Defensive Pistol
Short Description: Teaches the knowledge, skills, and attitude to carry and use a concealed pistol ethically, responsibly, and with confidence.
Prerequisites: Basic Pistol.  The Revere's Riders course or NRA course qualify.  Additionally, 2-day pistol from Front Sight, a concealed carry permit from a state requiring live fire, or other proof of basic pistol training may be acceptable.  This is an intermediate course and assumes that you have an understanding of pistol marksmanship fundamentals.  Contact the instructor if you have any questions.
Estimated Ammunition Required: At least 225 rounds.
More Details: The NRA Defensive Pistol Course will focus on the techniques needed to develop a defensive mindset. The goal of the course will be to develop the knowledge, skills, and attitude necessary to carry and use a concealed pistol ethically, responsibly, and with confidence. As a result of participating in this course, the student will be able to explain and demonstrate the following:
How to apply the NRA Rules for Safe Gun Handling when carrying a concealed firearm,
Basic principles of concealment
The difference between cover and concealment
Drawing from the holster
Levels of mental awareness
Developing the proper mindset when using a pistol for personal protection
Clearing common stoppages
Use of pocket pistols
NRA Defensive Pistol qualification
Additional topics as time allows
Students will receive the NRA Guide to the Basics of Personal Protection Outside The Home handbook, NRA Gun Safety Rules brochure and the NRA Defensive Pistol certificate. This course is only conducted by NRA Certified Advanced Pistol Instructors.
In addition to the basic NRA course material you will also have a chance to test your skills against a timed Action Pistol qualifier.
Pistol Requirements: You will need a safe pistol to fully participate in this course. If shooting a doublestack semiauto then you need at least three magazines; if shooting a single stack semiauto (1911 style, etc) then four magazines.  If shooting a revolver bring speed strips or speed loaders.  Pistols should be of a modern, drop safe design.
If you carry a "pocket pistol" (M&P Shield, etc) then you may bring that either for the entirety of the course, or in addition to a larger sidearm.  We will have one block of instruction that focuses specifically on these ultra-compact pistols as they are commonly carried.  You are not required to bring a pocket pistol and we will have a loaner available for purposes of the lesson.
NRA recommends a minimum of 9mm or 38 special, but it is more important to bring a pistol you can control and shoot accurately.
Prohibited Pistols:  Older single action pistols manufactured before the 1980s and lacking a transfer bar safety are the most common type of pistol that lack drop safe design features, as do some military surplus imports from Eastern bloc countries and Taurus PT-series pistols not fixed during an international safety recall in 2015. These pistols may discharge if dropped and pose a potential safety hazard to our volunteers and students, and are not permitted. If you have concerns about the safety features of your pistol you should have it inspected by an armorer or gunsmith before class.
Other Equipment Requirements: We will be drawing from the holster in this class.  You will need to bring a quality strong side belt holster designed to hold your pistol.  Outside the waist band holsters are preferable.  Some of the drills will require drawing from concealment; you will also need to bring a concealment garment (jacket, etc), or a level 2 duty retention holster (security guards, open carriers, etc).
If you choose to bring a compact "pocket pistol" you will still need a strong side belt holster.
Prohibited Holsters:  Serpa holsters are prohibited.  Floppy holsters that do not stay open when the pistol is withdrawn (such as a cheap nylon holster) are prohibited.  If you have any questions contact the instructor before class.  The Safariland ALS series of holsters is an example of acceptable open-carry design.
You will also need a quality belt.
Additional Event Information
Your NRA Student packet costs an additional $30 payable the day of the event.
NRA Defensive Pistol is different from some other NRA classes in that there is a minimum shooting requirement for completion.  Students who do not pass the final shooting evaluation will not be awarded a NRA certificate.  We will provide multiple opportunities to qualify and expect most students will exceed the minimum requirements.
This event does NOT satisfy Nevada's requirements to apply for a concealed weapons permit.  Completion of this class should meet Florida non-resident CCW requirements and may meet other state requirements with a live fire requirement.
This event will have very limited space available to keep the instructor/student ratio low.  Because only a few slots are available the cost-per-student will be slightly higher.  Pre-registration is strongly suggested!
Additional Range Information
This event will be held at the Clark County Shooting Complex education center.  Your class fee includes all range fees.  We will own the bay all day and thus can move quickly through the exercises.
Tickets are not available as this event has passed.
Related Events
---
Wondering What to Bring?

If you are new to our events and not sure what to bring, check out our "What to Bring" and "Suggested Gear" pages.

Don't See An Event Listed?

We have members in over a dozen states and can custom-schedule an event that meets your needs in a convenient location. Please contact us for more information.

Training Event Terms & Conditions

Please see the Training Event Terms & Conditions for important information on attending Revere's Riders events.