COVID-19 Policy
Revere's Riders has made changes to how we run our events in order to align with current CDC recommendations.
Please review our COVID-19 Statement before purchasing event tickets.

2nd Annual Marty Brown Memorial Rifle Match (Camp Atterbury, IN)
Nov 3, 2018 @ 8:00 am

—

Nov 4, 2018 @ 5:00 pm

EDT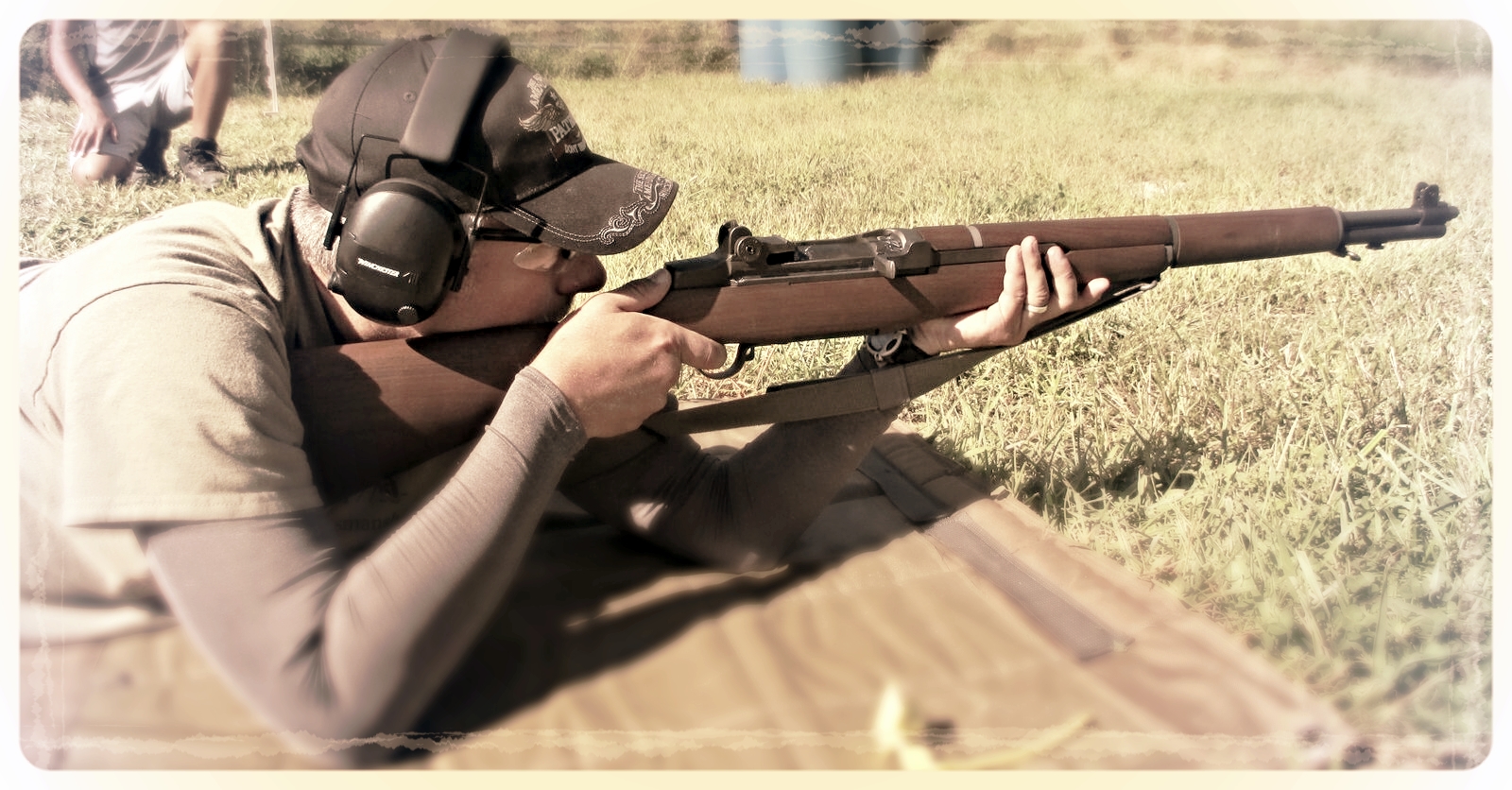 This will be a special Field Rifle Match to celebrate the life of Marty Brown.

About Marty

Marty Brown born July 30th, 1966 passed away March 13th, 2017 after a 40 month battle with ovarian cancer.

Marty was born in Napa, CA where she spent her childhood growing up in town and her summers on Lake Berryessa with her family. In 1989 she met Philip Brown and they married in August of 1991 in Napa.

The winter of 1995 they moved to Indiana and finally settled into their home in Brownsburg in 1997. There were two children born to the couple: Adam Brown in June of 1994 and Lauren Brown in June of 1997.

Marty was a wife, homemaker, mother, daughter and sister. She attended her Mormon church on a regular basis and was active in teaching softball and cooking to young women of the church.

Marty was also a believer in the 2nd Amendment, a Constitutionalist, a Libertarian and a student of history. She joined Phil in becoming rifle instructors with Project Appleseed and later with Revere's Riders. A woman that grew up in a democratic home in Napa ultimately became a rifle instructor and subsequently shot AQT's at Camp Atterbury at distances of up to 500 yards.

Her instructor career was cut short when she was diagnosed with ovarian cancer in September of 2013. She spent the next 40 months in the battle of her life against the disease. She underwent over 60 chemotherapy infusions, a dozen procedures, one trial drug group and a major surgery that removed her entire colon. Though it all she was the picture of strength, perseverance, faith and dignity.

She leaves behind multitudes of friends from church and the instructor corps, her husband Phil and her children Adam (23) and Lauren (20).
Marty Brown Memorial Rifle Match Overview
Camp Atterbury JMTC : Standard Qualifiers
General Match Rules
The following general match rules are in effect:
Attendees will squad into groups of 4 (two shooting, two in the pits) during strings.
Each relay will shoot sighters and then two qualifiers, swap and repeat.
Saturday morning shooters shoot Sunday Afternoon (by shooting sighters each day it gives the opportunity to shoot in two divisions)
Match Divisions
Match divisions will include the following:
Service Rifle (ARs, AKs, M14s as long as the sights are irons)
Vintage Service (M1s, Enfields, K31, WWII era)
Open (any rifle, any sights)
Traveling trophies (i.e., you keep the trophy for 1 year, returning it at the 2019 Marty Brown Memorial Rifle Match) will be presented for the following:
High Score
Tactifail (competitor with the most useless "crap" on their rifle; winner must add a piece of "crap" to the trophy for next year)
In addition, prizes may be given out for the following:
2nd place
each division will have the participants ranked in order of their scores. The team with the highest ranking will receive a team award.
awards will be given for gags, too, so that ridicule may be heaped upon the losers.
lowest score.
most colorful outfit, etc.
Ties will be broken by shots on a 6" white center of the Dog.
Additional Event Information
All participants must purchase tickets by the DEADLINE of 5:00 PM on 27 October 2017.  Absolutely no registrations will be allowed after this deadline.

The unique venue for this event requires that additional information be provided for each participant (collected when you purchase your ticket). This information is a requirement of Camp Atterbury Joint Maneuver Training Center (CAJMTC) and your information will be shared with Military Police and the Range Control office. Your information will not be used in any manner other than to allow your admittance to the installation and to contact you regarding this event. Pre-registration is required so that we can forward your information to CAJMTC in time for the event.
You are also responsible for reading the below additional range information specific to Camp Atterbury. Please keep in mind that we are using a military facility and military rules and discipline are in force. Camp Atterbury is an active military installation, as such we may have our scheduled access removed as late as the day before the event. If that happens (it has not in the past) we will contact all participants to reschedule for a later date or issue a refund.
Refund Policy
Refunds will only be issued for this event due to weather or cancellation of the event by military authorities. Absolutely no refunds will be given for any other reason.
Additional Range Information
There are some things about shooting at Camp Atterbury that you should be aware of, please read the following carefully:
Start time—check-in is at 7:30 AM Eastern Standard Time/Eastern Daylight Time. For those in most of Indiana, this is 7:30 AM. For those coming from the Central time zone, it's 6:30 AM. Safety briefing is at 8:00 AM Eastern time, sharp. We will not wait to get started. The day will be long and we can't afford to lose time here.
CAJMTC firearms policy—

NO FIREARMS

are permitted beyond the rifle(s) you declare when you purchase your ticket to be used on the range for this event. This means concealed carry is NOT allowed. If you or your vehicle are searched, your rifle(s) submitted at the time of ticket purchase is all that will be allowed on base. If any sidearms or non-declared long arms are discovered, you will be turned away if not detained by Military Police and

your event fees will not be refunded

.
A total of 250-300 rounds of the same ammunition will be required; i.e. all the same ammo brand, bullet type and weight.  Plan to carry 150+ rounds on you each day.
The elements/weather—the known distance ranges are not sheltered in any way. If it's sunny, you will be out in the sun. If raining, you'll be out in the rain. Bring what's appropriate for you and the forecasted weather. Layered clothing is best so that you can adjust to the changing temps. Events are not canceled due to the weather (exception with extreme weather only; i.e. tornado, severe storm/lightning). Do not bring portable shelter as the firing line will be moving frequently.
Equipment—sling, shooting mat (if desired, but see "Additional Recommendations" below), high powered binoculars or scope, at least two magazines, a way to take notes, ear and eye protection. Please note that ear and eye protection are required.  Keep in mind that you will be walking several miles each day, and just ask yourself "is this item really worth lugging that far?"
Hydration—make sure to bring enough water/Gatorade/etc. to stay hydrated. It might be cool early in the day but the wind can take it out of you as fast as the heat.
Food—there will be a designated time for lunch and history. Please bring what food you need. Leaving base for lunch is not an option and we will continue without anyone who is late returning from lunch. If everyone brings food that can be eaten on the fly, all the better.
Directions from the gate to the range control building—essentially, you continue through the cantonment area on the road you came in on. You will come to a stop sign across from the fire department. Range control is on your left.

A $10.00 per day range fee payable cash is required at check-in from each person attending.  This is in addition to your ticket price and is collected directly by Camp Atterbury.

You will be moving all your equipment between each firing point, all day. If you have a disability or require assistance to stay on your feet, let us know before signing up and we will try our utmost to work with you.
Additional Recommendations
Finally, some notes from experience:
It can always rain in Indiana and rain gear is light, bring it.  Rifles are not made of sugar, and they won't melt if they get wet.
A shooting mat should be a mat, not a tarp. Tarps blow around, require folding, collect rain. We cannot have folks pitching a campsite every 100 yds. The U. S. Army has provided grass at each firing distance and you do not have to carry it. Leave the mat at home if you can and enjoy nature.
Water is your first best friend, start drinking an extra quart a day two days in advance. Bring at least two quarts each morning to the range.
Power bars or energy bars are your second best friend, bring several.
A mesh or light cloth bag for collecting brass is very helpful. Snag an old pillow case when the spouse isn't looking.
You can get sunburned in the winter.  Sunscreen and chapstick are light and easy to use.  A hat with a bill rocks.
A clean rag is priceless when you need it.
Your rifle will get dirty, rained on, and scratched. Leave the safe queen at home, this event is for rifles you mean to shoot.
Don't bring cheap ammo for sighters and expensive ammo for score. Yes, it has happened; no, it didn't end well.
Make sure your scope or sights are tight and locktite was used. We have seen scopes fall off rifles. More than once.
Make your lunch light and nutritious; this is not the place for Snoballs and Diet Coke.
Dress as if you will be doing landscaping work all day and your spouse will not let you back in the house until dark. Toss in rain gear and you will be fine.
Seriously…
Bring everything you need and nothing you will not use.
Overnight Accommodations
Camp Atterbury has civilian overnight accommodations at very reasonable rates. For more information, rates and reservations, please contact Camp Atterbury Lodging.
Event Sponsor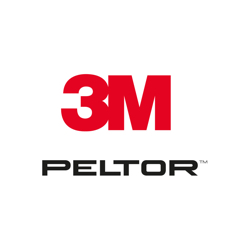 3M Peltor has graciously provided Revere's Riders with Peltor LiteCom Plus communications headsets for use at this event. These headsets incorporate radios allowing wearers to communicate with each other via their headsets. Extremely convenient for ranges where the target line is manned like Camp Atterbury.
Related Events
---
Wondering What to Bring?

If you are new to our events and not sure what to bring, check out our "What to Bring" and "Suggested Gear" pages.

Don't See An Event Listed?

We have members in over a dozen states and can custom-schedule an event that meets your needs in a convenient location. Please contact us for more information.

Training Event Terms & Conditions

Please see the Training Event Terms & Conditions for important information on attending Revere's Riders events.