COVID-19 Policy
Revere's Riders has made changes to how we run our events in order to align with current CDC recommendations.
Please review our COVID-19 Statement before purchasing event tickets.

Camp Atterbury AR-15 and Pistol "Pop-Up" Target (Camp Atterbury, IN)
Oct 20, 2018 @ 8:00 am

—

5:00 pm

EDT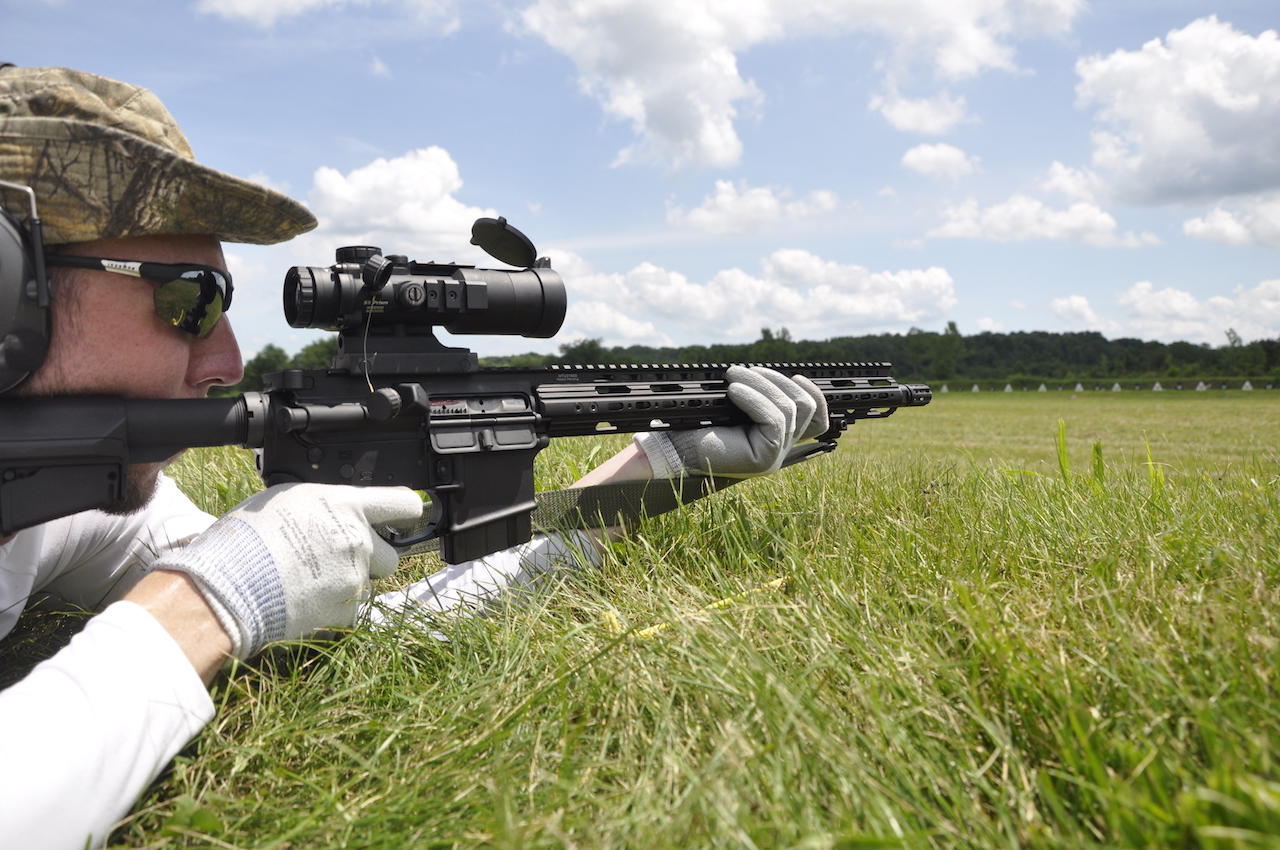 Camp Atterbury AR-15 and Pistol "Pop-Up" Target Overview
Prerequisites: Suggested — Revere's Riders Rifle 125 (Basic Rifle) and Revere's Riders Pistol 100 (Basic Pistol) or previous experience with CMP, 3-Position Highpower or NRA disciplines. If you plan to draw from the holster during the pistol portion of this event, you should have prior training in how to do so safely. This is not an introductory event and involves quickly engaging "pop-up" targets. No formal instruction will be provided.
Rifle and Ammunition Required: A safe rifle chambered in .223/5.56x45mm and 300-500 rounds of FMJ ammunition (no steel core, hollow points or tracers; ammunition will be inspected prior to shooting). An AR-15 is preferred, but any semi-automatic rifle chambered in .223/5.56x45mm will work fine (if you're proficient, you might even be able to get away with a bolt-action). The rifle range we will be using is restricted to .223/5.56x45mm ONLY. If you bring a rifle chambered in any other caliber, be prepared to be a spectator.
Pistol and Ammunition Required: A drop-safe pistol (centerfire is recommended but rimfire should be fine as well) and 300-500 rounds of appropriate ammunition (there are no ammunition restrictions for the pistol range).
Event Preparation: Your rifle should have a known zero of your preference before attending this event (a "battle sight zero" of either 25 or 50 yards is highly recommended). There will be no opportunity for "sighters" at the beginning of the event. Targets on the rifle range will be between 50 and 300 yards; targets on the pistol range will be between 5 and 30 yards.
Required Equipment: You will be required to have the following equipment to participate in this event:
rifle chambered in .223/5.56x45mm
minimum of 300 rounds of FMJ rifle ammunition (more is always better)
minimum of 4 rifle magazines (again, more is better)
drop-safe pistol chambered in your preferred caliber
minimum of 300 rounds of ammunition in your pistol's caliber (more is always better)
minimum of 4 pistol magazines (you guessed it, more is better!)
hearing protection
eye protection
plenty of your preferred method of hydration (both plain water and something to replace electrolytes you will lose via sweating is ideal)
lunch (leaving base for lunch is not feasible)
snacks
Optional Equipment: The following optional equipment may be helpful to you during this event but is not required:
sling for your rifle (please leave your bipod, shooting bags and other similar equipment at home)
holster, mag carriers and gun belt for your pistol; note that your holster and belt must satisfy the following requirements:

either IWB or OWB (no appendix, small-of-the-back, shoulder, etc. holsters will be allowed)
holster must position your pistol between the 3 and 5 o'clock position on your waist
holster must correctly fit your pistol
holster must completely cover the trigger guard of your pistol
holster must not collapse when pistol is withdrawn
your belt must adequately support the weight of your pistol (this generally excludes nearly all belts not expressly designed for concealed carry use)
event staff reserve the right to deny use of any holster deemed a safety risk

magazine loader (maglula or similar)
folding chair
sunscreen and/or bug spray
a hat with brim to protect from flying brass and the sun
if you wish to collect your own brass, bring whatever containers/equipment you desire for that purpose. All brass not collected by event participants will be collected by us and disposed of appropriately
Prohibited Equipment: The following equipment WILL NOT BE ALLOWED at this event:
any rifle chambered for a caliber other than .223/5.56x45mm
steel core, hollow point, tracer or similar rifle ammunition (

FMJ only

)
bipods, shooting bags and similar rifle supports
holster not meeting the above requirements
Event Details
Pop-Up Rifle Range
This is a unique opportunity to train on the same range used by the US Army at Camp Atterbury Joint Maneuver Training Center (CAJMTC) for military rifle qualification. The range is on the military side of Camp Atterbury and not normally accessible to civilians. Targets on the range consist of computer controlled "pop-up" IDPA-style silhouettes at distances ranging from 50 to 300 yards that raise and lower in sequence for specified courses of fire. Hits are automatically recorded and printed reports will be available.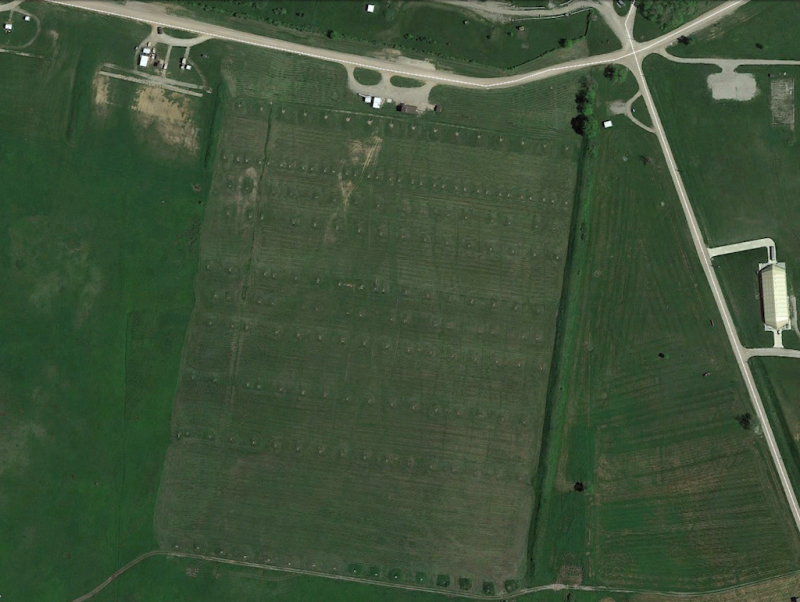 The course of fire for one session will generally consist of around 5 programmed sequences of the "pop-up" targets. Each sequence will in turn consist of one or multiple targets being presented for a short duration; targets are knocked down by a hit in the "kill" zone ("A" zone of a standard IDPA target). Targets remain standing if only struck in the "hit" zone (everything not in the "kill" zone) and disappear at the end of the programmed duration. Each sequence will consist of multiple target presentations.
Since the target presentations are controlled by US Army owned computer equipment, we are unfortunately not able to program a custom course of fire. However, the predefined courses of fire are definitely challenging, even for experienced rifle marksmen.
You should be comfortable with quickly making hits on man-sized targets from 50 to 300 yards from the prone position (you may fire from any position, but given the pace of target presentation and the distances involved, most will shoot from prone). There will not be time between individual target presentations to "dial" your scope for the appropriate distance; you should be experienced making appropriate "hold overs"/"hold unders" as needed to compensate for the varying distances.
Pop-Up Pistol Range
The pop-up pistol range is generally similar to the pop-up rifle range but designed specifically to accommodate US Army pistol qualification. Consequently, the pop-up pistol range extends only to 30 yards; it's targets are computer controlled and scored in the same manner as the pop-up rifle range.
Drawing from the holster will be allowed at this event for those that have the proper holster and can demonstrate a safe draw and re-holster of their pistol. Those who do not wish to draw from the holster may begin each pistol course of fire from the low or high ready positions.
No Formal Instruction
While there will be no formal instruction at this event, experienced firearms instructors will be present and can provide limited instruction as needed. However, this is not a training event and participants should not expect to receive extensive instruction.
Contact the Event Director prior to registering with any questions.
Profiles of Patriots
We will take brief breaks throughout the day to honor George Washington and the men who embraced his leadership while battling for their (and our) Freedom.
Additional Event Information
Pre-registration is Required
All participants must purchase tickets by the DEADLINE of 5:00 PM on October 6th.  Absolutely no registrations will be allowed after this deadline.

The unique venue for this event requires that additional information be provided for each participant (collected when you purchase your ticket). This information is a requirement of Camp Atterbury Joint Maneuver Training Center (CAJMTC) and your information will be shared with Military Police and the Range Control office. Your information will not be used in any manner other than to allow your admittance to the installation and to contact you regarding this event. Pre-registration is required so that we can forward your information to CAJMTC in time for the event.
You are also responsible for reading the below additional range information specific to Camp Atterbury. Please keep in mind that we are using a military facility and military rules and discipline are in force. Camp Atterbury is an active military installation, as such we may have our scheduled access removed as late as the day before the event. If that happens (it has not in the past) we will contact all participants to reschedule for a later date or issue a refund.
Refund Policy
Event will be held RAIN or SHINE!
Refunds will only be issued for this event due to cancellation of the event by military authorities. Absolutely no refunds will be given for any other reason.
Additional Range Information
You MUST Arrive On Time
Plan to arrive NO LATER than 7:45AM. Anyone arriving later than this will not be allowed to participate in the event and your event fees will not be refunded. This is due to the need to meet at Range Control and proceed to the range as a group. We will not wait for you; plan to be early.
IMPORTANT—do NOT attempt to go to the range on your own. There are numerous ranges at Camp Atterbury and any number of them can be "hot" at any given time. There are ranges for pistols, rifles, artillery as well as strafing (witnessing an A-10 Warthog engaging in a strafing run is awe inspiring from a distance); some of the ranges involve firing over roadways (if the range is "hot", these should be blockaded, but better safe than sorry). Wandering onto any of these ranges while they are "hot" could lead to a VERY bad day.
You will be required to pass through the Camp Atterbury main gate to access the military side of the base. When asked, tell gate security that you are there for the Revere's Riders rifle and pistol event along with any other information gate security requests.
CAJMTC firearms policy—NO FIREARMS are permitted beyond the rifle(s) and pistol(s) you declare when you purchase your ticket to be used on the range for this event. This means concealed carry is NOT allowed. If you or your vehicle are searched, your rifle(s) and pistol(s) submitted at the time of ticket purchase is all that will be allowed on base. If any non-declared sidearms or long arms are discovered, you will be turned away if not detained by Military Police and your event fees will not be refunded.
After clearing gate security you must proceed to Range Control to meet with our group. Gate security can direct you if you haven't been on base before (note that Range Control changed location in 2017). Essentially, you follow the main road (Eggleston Street) south until you reach the 4-way stop at CR 900 South. The Atterbury airfield will be to your right. Proceed straight through the 4-way stop and Range Control will be in a building on your left shortly thereafter.
A $20.00 range fee, payable in cash, is required at check-in from each person attending.  This is in addition to your ticket price and is collected directly by Camp Atterbury.
Overnight Accommodations
Lodging is available on base for those who wish to stay Friday night. Standard rooms with shared bathroom are $33/night and Deluxe rooms with private bath are $38/night. For reservations, call the Camp Atterbury Lodging Office at 812-526-1128. Let them know that you are with Revere's Riders and attending the event on Ranges 10 and 14.
Related Events
---
Wondering What to Bring?

If you are new to our events and not sure what to bring, check out our "What to Bring" and "Suggested Gear" pages.

Don't See An Event Listed?

We have members in over a dozen states and can custom-schedule an event that meets your needs in a convenient location. Please contact us for more information.

Training Event Terms & Conditions

Please see the Training Event Terms & Conditions for important information on attending Revere's Riders events.