Battle Road Biathlon – One Day (Bedford, IN)
Sep 26, 2020 @ 8:00 am

—

5:00 pm

EDT
Event Navigation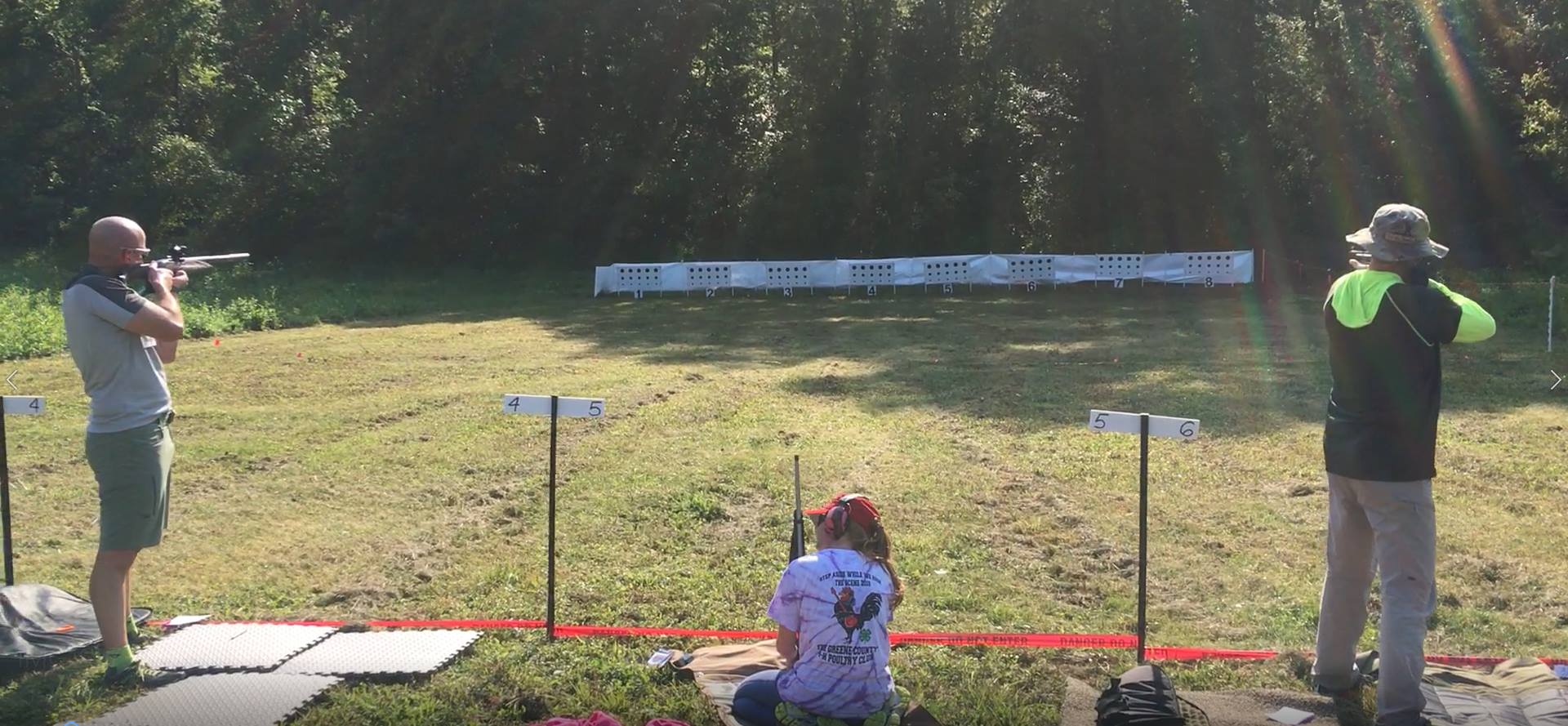 Battle Road Biathlon℠ Overview
Prerequisites: Suggested—Rifle 125 or similar class.
If you have not attended Rifle 125, then you should be able to reliably hit a 10 MOA target from the standing position, a 7.5 MOA target from seated and 4 MOA target from prone and should be familiar with basic operation of your rifle. If you cannot meet the accuracy suggestion then you may be frustrated at this event and be better served learning the fundamentals of marksmanship at a Rifle 125 clinic.
Rifle and Ammunition Required: A safe and reliable rifle chambered in .22 LR and 15 rounds of reliable .22 LR ammunition. Bringing extra ammunition is always a good idea!
Required Equipment: The following equipment is required to participate:
safe and reliable .22 LR rifle with sights of your choosing sighted in at 35 meters (38 yards, 10 inches  (no other caliber will be permitted due to the design of our reactive targets)
at least one and preferably three magazines for your rifle
hearing protection
eye protection
plenty of your preferred method of hydration (both plain water and something to replace electrolytes you will lose via sweating is ideal)
lunch (leaving the range for lunch is not feasible)
snacks
Optional Equipment: In addition, the following equipment is recommended for this event but not required:
sling for your rifle (this will be a shooting aid ONLY; you will NOT be running/walking with your rifle)
shooting mat
sunscreen
bug repellant
hat with a brim
folding chair
a pop-up or similar shelter as sun or rain protection
Prohibited Equipment: The following equipment WILL NOT BE ALLOWED at this event:
rifle chambered for any caliber other than .22 LR
Event Details
On April 19th, 1775, colonial militia companies from Massachusetts and surrounding colonies mustered and sent men to defend Lexington, Concord and Menotomy from regular British troops who were attempting to destroy arms and powder of the "rebels" stored in Concord. In order to close with and engage the Redcoats before they could return to the safety of their base in Boston, militia units had to move with urgency and purpose on Battle Road, as well as other routes. When they did get within range of the Redcoats, they had to use practiced marksmanship skills to hit their targets. This event will involve moving with urgency and purpose and then quickly transitioning to controlled breathing and movement while shooting with an elevated heart rate. As on April 19th, 1775, only hits count! Competitors will shoot .22 rimfire rifles from three positions; standing, seated and prone at reactive targets 35 meters away. Targets will be in three different sizes:
4.485″ (12.27 MOA)
3.12″ (8.5 MOA)
1.755″ (4.5 MOA)
Shooters/Runners/Walkers will have an assigned firing point (spaced at least 6′ apart) and a corresponding assigned target. After each stage, rifles will be cleared, made safe and grounded at the firing points; you will NOT be running/walking with your rifle.
Course of Fire
You will use a total of 15 rounds; 3 magazines of 5 rounds each is recommended, but you may use 1 magazine and reload it 3 times with 5 rounds at a time. There will be 4 running/walking loops of 1.25K (3/4 mile) each, for a total of 5K. It will be the same loop each time. These loops will be on unimproved roads/trails through hilly woods and flat meadows. There may be some natural obstacles such as logs, but there will be no climbing or crawling. You may either run or walk. In between each running/walking loop is a shooting stage. The reactive targets, which are plain black bullseyes, will be in three rows of five targets in each row. Five shots will be taken in each of the three positions, one shot per target. You either hit it, or miss it ("Hits Count!"). Reactive target hit feedback is instant, by sight. After shooting each stage, and clearing/safing/grounding his/her rifle, the competitor does a separate 250 meter penalty loop for each miss before going back out on the 1.25K loop. The event will progress in the following manner:
Competitors will start in groups of 8 at the same time (During Covid-19, we will be doing an individual start, spaced approximately 1 minute apart)
Run/walk 1.25K loop
Shoot standing one shot at each of five targets (top row)
Clear, make safe and ground rifle
Run/walk penalty loop once for each missed target
Run/walk 1.25K loop
Shoot seated/kneeling (shooter choice) one shot at each of five targets (middle row)
Clear, make safe and ground rifle
Run/walk penalty loop once for each missed target
Run/walk 1.25K loop
Shoot prone one shot at each of five targets (bottom row)
Clear, make safe and ground rifle
Run/walk penalty loop once for each missed target
Run/walk 1.25K loop
Finish
There will not be any traditonal target scoring; either you hit the target or you miss it ("Hits Count!"). Since the penalty for missing is running/walking extra distance, the winner will be determined by time alone.
Still not sure how this event works? Check out this video of a competitor shooting the seated stage:
and our promotional Battle Road Biathlon video:
We also have a practice target available: Battle Road Biathlon Practice Target
Additional Event Information
A $10/person range fee is included in your ticket price.
Related Events