COVID-19 Policy
Revere's Riders has made changes to how we run our events in order to align with current CDC recommendations.
Please review our COVID-19 Statement before purchasing event tickets.

R3QT — Revere's Riders Rifle Qualification Test – One Day (Willisburg, KY)
Jun 5, 2021 @ 8:00 am

—

5:00 pm

EDT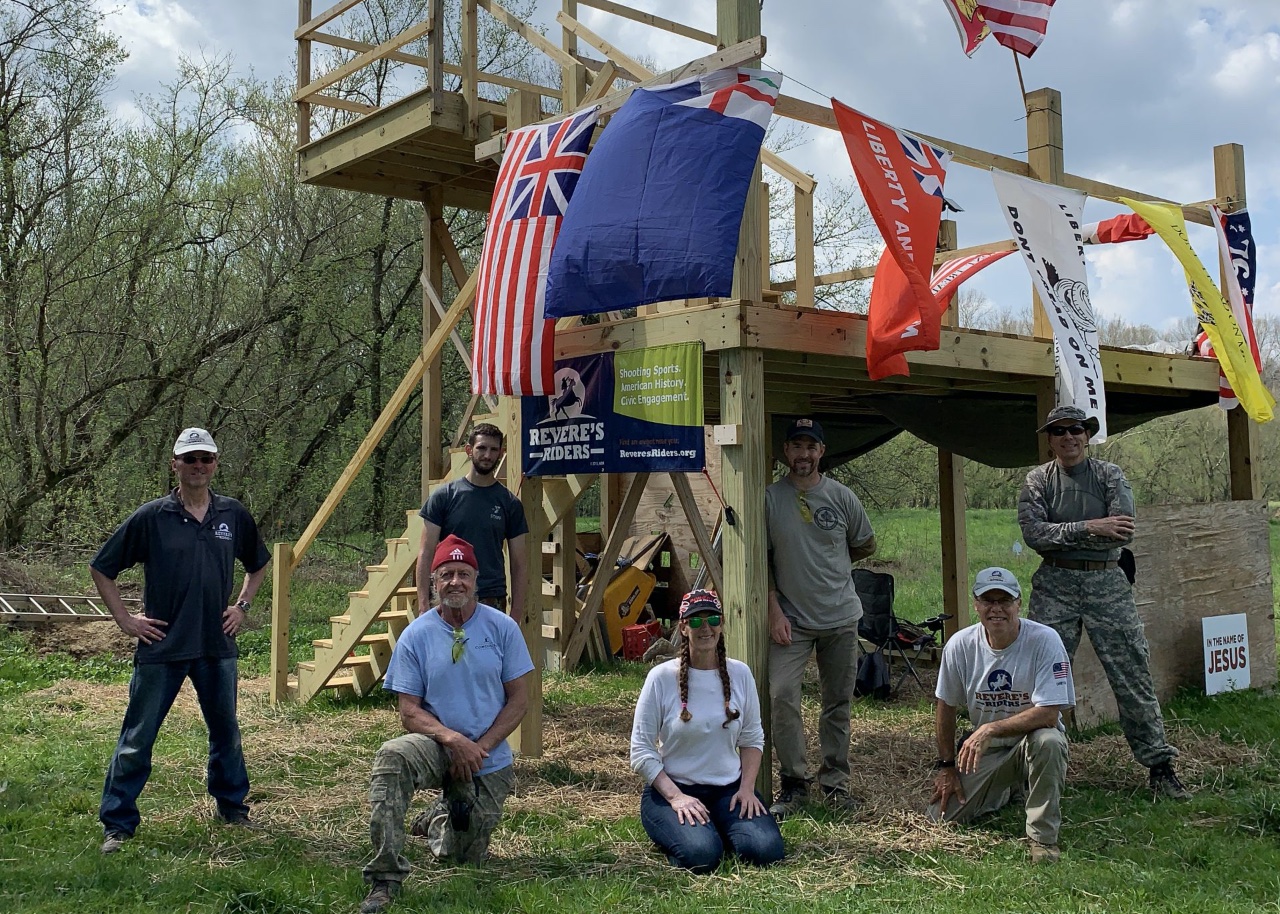 Revere's Riders Rifle Qualifier Test Overview
Prerequisites: Rifle 125 (or equivalent) recommended.
Equipment: Bring at least 200 rounds of ammunition and a safe rifle (round count will depend on how many Rifle Qualifiers you shoot. You may shoot as much or as little as you want throughout the day, but you may have the opportunity to shoot as many as 600+ rounds). Shooting will be at 25 yards.
Bring your centerfire rifle, rimfire rifle, carbine, bolt-action, automatic, with open sights, a scope, a red dot or all of the above if you want. Bring one rifle or bring ten if you like! This event is flexible and you are invited to practice your marksmanship with whatever equipment you'd like to bring.
Overview: This event is for those that have attended our Rifle 125 and wish to continue working on their marksmanship skills. We will be running our 25 yard Revere's Riders Rifle Qualification Test throughout the day without the usual instruction and history that is common to our other events. Except for a quick rifle zeroing target in the morning, this event will be back-to-back 25 yard Rifle Qualifiers.
This is your opportunity to work on earning a rifle patch or improve upon the patch you earned at a previous Rifle 125 event. This is also a good opportunity to test your skills with a different rifle, or a different sight, or left handed, or in different clothing, or… ?
No formal group instruction will be provided, just some individual coaching as needed.
Additional Event Information
You are not required to stay the entire day (shoot just one Rifle Qualifier and call it "good enough" if that is what you want to do) but you MUST be present for the range safety instructions first thing in the morning.
Related Events
---
Wondering What to Bring?

If you are new to our events and not sure what to bring, check out our "What to Bring" and "Suggested Gear" pages.

Don't See An Event Listed?

We have members in over a dozen states and can custom-schedule an event that meets your needs in a convenient location. Please contact us for more information.

Training Event Terms & Conditions

Please see the Training Event Terms & Conditions for important information on attending Revere's Riders events.