Rifle 223 (Carbine) – Two Day (Crittenden, KY)
Nov 24, 2017 @ 8:30 am

—

Nov 25, 2017 @ 4:30 pm

EST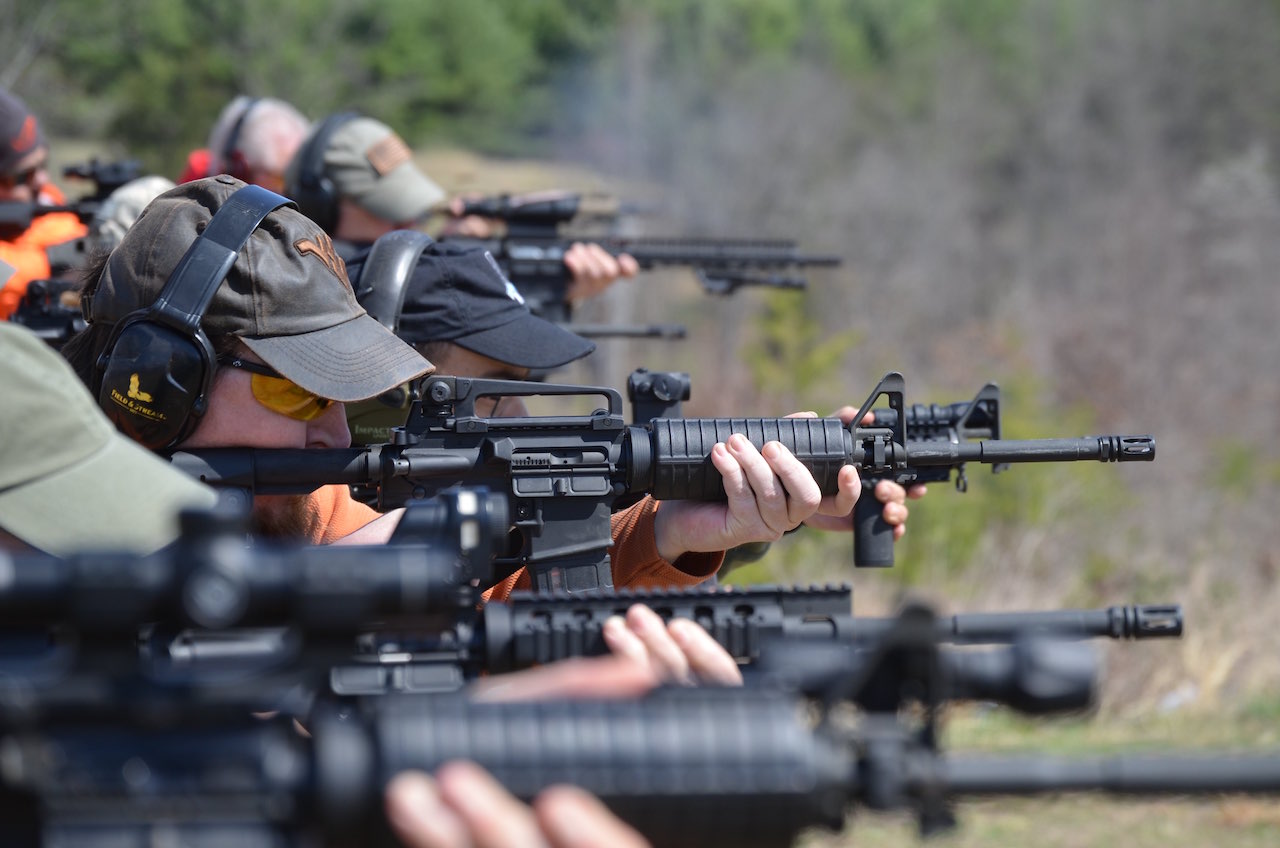 PLEASE NOTE THE EVENT DATES!
This event will be held the Friday and Saturday after Thanksgiving.
Rifle 223 (Carbine) Overview
Prerequisites: Suggested—Rifle 125 or similar class.
If you have not attended Rifle 125, then you should be able to reliably hit a 10″ paper plate from the standing position out to 25 yards, kneeling at 50 yards, and prone at 100 yards. You should be able to consistently hit a 3×5 index card at 15 yards while standing. You should be familiar with basic operation of your carbine. If you cannot meet the accuracy suggestion then you may be frustrated at carbine class and be better served learning the fundamentals of marksmanship at a Rifle 125 clinic.
Ammunition: 250 rounds/day
Equipment: Please review our suggestions on what to bring. You can order accessories that our volunteers have found helpful as well.
This course is conducted as an NRA America's Rifle Challenge clinic. Students will learn modern defensive shooting skills on the AR platform. Attendees will experience shooting in multiple firing positions at varying distances. While this course is named for the common round fired by the AR-15 (".223 Remington") any safe semiautomatic carbine can be used.
All firing in this course will be within 200 yards with a focus on the close quarters environment from contact to 50 yards. You will get a workout with all the skills needed to run the carbine from 7-100 yards. We may work out to the battlesight zero of your carbine (200-300 yards) but the focus is on short range marksmanship.
Students learn:
Rules for safe gun handling & range rules
Carbine parts and operation & ammunition
Shooting Fundamentals

Firing Stance: Standing
Five steps to firing each shot
Zero rifles as required

Situational Awareness and Scanning
Rapid Magazine Changes (Tactical Reloads)
Short Range Marksmanship Techniques

Tailoring the five steps to firing each shot to the close quarters environment
Controlled Pairs
Recoil Management

Clearing Malfunctions/Stoppages

Emergency/Speed Reloads
Failure to Fire
Failure to Eject
Double Feed

Special Subjects

Zeroing Carbines & Rifles
Carbine Trajectory and Zero Issues
Barricades
Movement
Kneeling Position
Prone Position
Use of the sling to support shooting stability
Natural Point of Aim
Firing from retention
Field Stripping & Cleaning the AR-15
This class is moderately physically demanding. We will be on our feet much of the day, moving between various positions on the range. We will be shooting from different positions throughout the day.
Please contact the event director if you intend to bring a different type of firearm other than an AR-15; we can probably accommodate learning on your preferred platform but want to ensure you will not be frustrated.
Tickets are not available as this event has passed.
Related Events
---
Wondering What to Bring?

If you are new to our events and not sure what to bring, check out our "What to Bring" and "Suggested Gear" pages.

Don't See An Event Listed?

We have members in over a dozen states and can custom-schedule an event that meets your needs in a convenient location. Please contact us for more information.

Training Event Terms & Conditions

Please see the Training Event Terms & Conditions for important information on attending Revere's Riders events.