Audience Reach
When considering a sponsorship, it is important to know the audience reach of that organization. Obviously, Revere's Riders audience consists largely of persons with an interest in firearms and, in particular, with an interest in firearms training. Given those two overriding characteristics of our audience, our organization is an ideal candidate for a sponsor involved in the firearms industry.
2020 Upcoming Events
Below is a list of the next five upcoming events in each state where Revere's Riders has an active presence. Click the "View All … Events" link to see the complete list of events for that state.
2019 Audience Reach
In 2019, we conducted 22 events with 236 participants which break down by event type as follows:
Geographic Distribution
The geographic distribution of these events is:
Website
The Revere's Riders website is characterized by the following traffic metrics in 2019:
691 average visits per month
1min 34sec average visit duration

Visitors to the Revere's Riders website are primarily concentrated in areas where we run events, but we see visitors from all areas of the United States: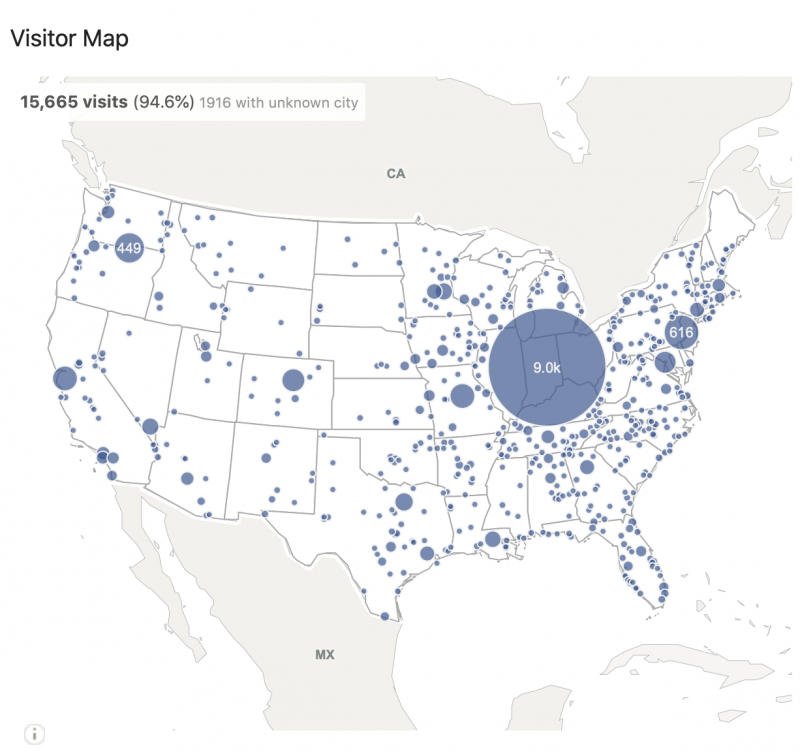 Social Media
Revere's Riders has an emerging presence on social media that includes the following:
2018 Audience Reach
Events Conducted
In 2018 Revere's Riders conducted 27 total events which break down with event type as follows:
Geographic Distribution
The geographic distribution of these events is:
Website
The Revere's Riders website is characterized by the following traffic metrics in 2018:
9440 unique visits
781 average visits per month
2min 10sec average visit duration
22,751 page views

Visitors to the Revere's Riders website are primarily concentrated in areas where we run events, but we see visitors from all areas of the United States: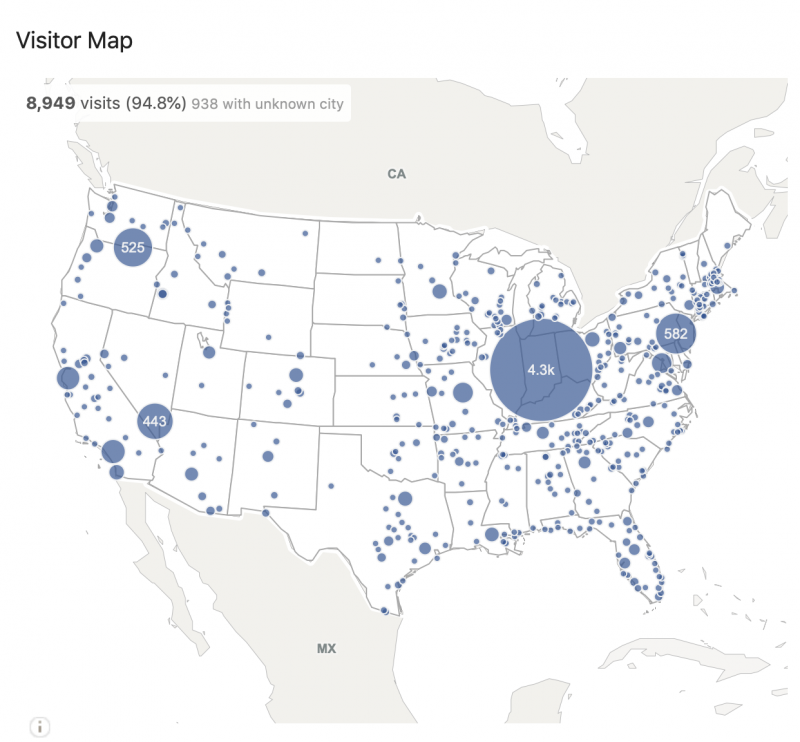 Social Media
Revere's Riders has an emerging presence on social media that includes the following: