Rifle 125 (Basic Rifle) — One Day (Laramie, WY)
Feb 4 @ 8:00 am

—

5:00 pm

MST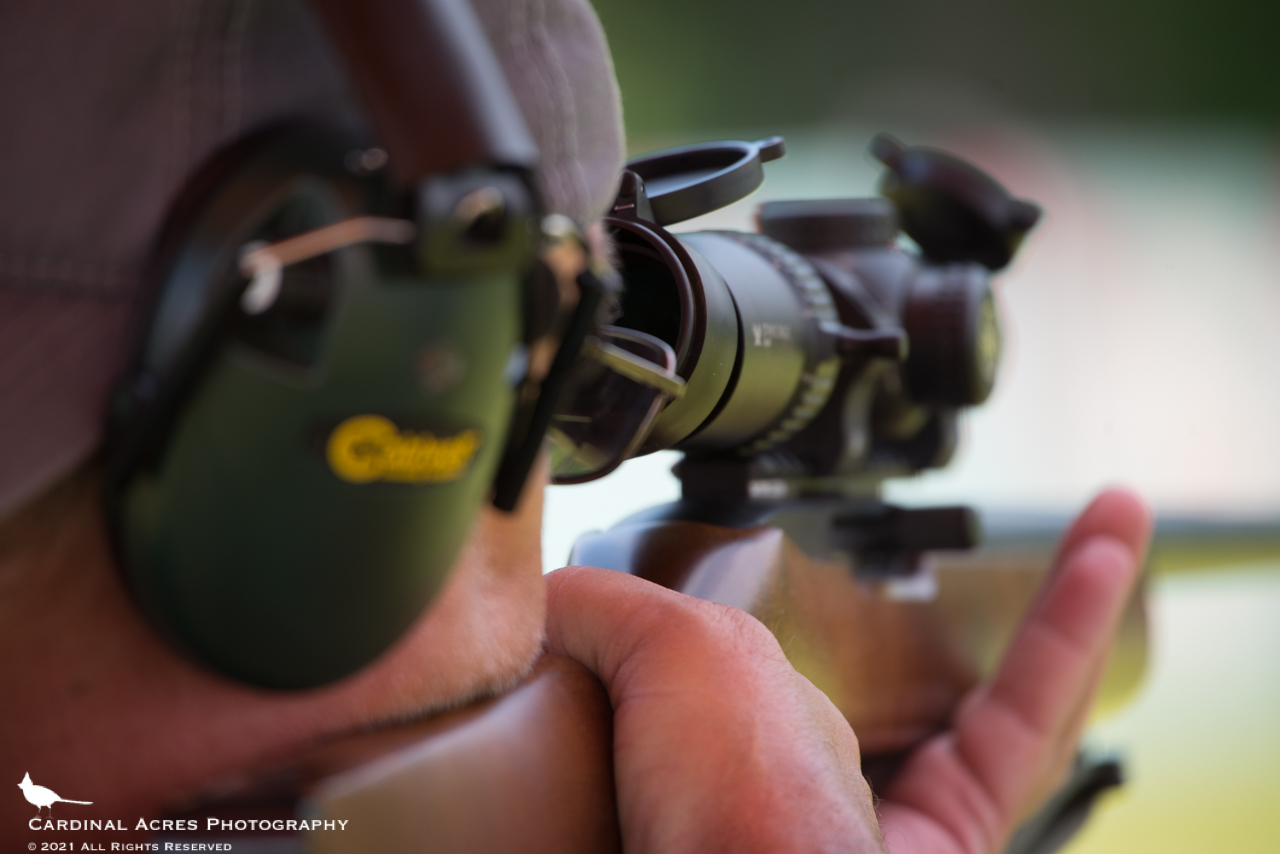 All participants MUST register online—no walk-ons are permitted
Rifle 125 (Basic Rifle) Overview
Prerequisites: None
Estimated Ammunition Required: About 200 rounds/day.
Rifle Requirements: You will need a safe rifle chambered in .22LR ONLY. Magazine-fed semi-automatic rifles generally work best for our classes, but any other type of rifle (tube-fed semi-automatic, lever-action, bolt-action, etc.) can be used as well. Bring whatever rifle you have and we will work with you.
Required Equipment: Please review our suggestions for appropriate Rifle 125 equipment and plan to bring the following:
your rifle – LOANER RIFLES ARE NOT AVAILABLE at this event
sling for your rifle (a 1¼" US GI sling, Magpul RLS, "Ching", or M-1907 slings are strongly preferred as our instruction will be specific to these sling types; SOME loaner slings MAY be available at the event). Talon makes high-quality sling swivels (inch and quarter) that are comparable in price to their more cheaply made counterparts
at least two magazines for your rifle, 8 (10 round) magazines are recommended
a way to take notes; given the fact that we work thru all-weather "Rite In The Rain" pads are a good option, as are spiral bound 3″x5″ cards found inexpensively at department stores when carried in baggies. Also, bring pencils/pens. Remember the "winner" is not the shooter who gets the highest score, but the shooter who brings home the most information and practices!
hearing protection; recommend having both multiple sets of foam earplugs and headset type hearing protection on hand
eye protection; clear or amber lenses recommended for peep sights and overcast weather, dark lenses for sunny and snowy weather
plenty of your preferred method of hydration (both plain water and something to replace electrolytes you will lose via sweating is ideal); minimum 2 gallons per day, please. Nalgene-type water bottles refilled from bulk water work better and create less trash than disposable water bottles; Camelback-type hydration pouches are discouraged in below-freezing weather; big insulated sippy-cups with your favorite (non-coffee) hot beverage are also encouraged
clothing appropriate for the weather (loose-fitting clothing, especially around the neck, is discouraged as hot brass can lodge against the skin and cause a burn)). Long underwear with layers over it protecting from cold and wind is a smart way to go. Safety colors are always a plus. Cold-weather boots preferred; no sneakers/sandals/open-toe shoes.
shooting mat, foam camping pad, carpet remnant, or similar; nothing inflatable. Some loaners may be available first-come first-served; please call to reserve
kneepads, preferably with a plastic cap
some kind of camp/folding chair is a must
we have a working lunch; please bring something shelf-stable (bars/cans/pouches; or in a sealed container) and not too heavy. Snacks (granola bars, etc are better than loose chips-type) are also good to have
magic marker; contractor-grade Sharpie preferred
knowledge to service and safely operate YOUR rifle
ziplock baggies of all sizes are handy for waterproofing ammo/gear, and a MUST for packing out your trash
It is helpful that all ammunition is of the same type (i.e. same weight, type, manufacturer, etc) for this event. Standard velocity (approximately 1150fps) round nose 40gr (e.g., CCI Standard Velocity) target ammo often brings the best results. Shooting will primarily be at 25 yards.
Please have your rifle ready to go for this shoot with everything (sights/scopes/slings) attached. We are NOT gunsmiths/armorers, and cannot steal time from your fellow shooters to mess with your rifle.
Optional Equipment: The following equipment is not required but may come in handy at the event:
case for your rifle
stapler (and extra staples) to attach your target to the backer board
tarps make picking up brass easier
Tech Sights makes a GI-style peep sight far superior to stock iron sights for target shooting if your eyes are young enough to take advantage. Optics are a must for most of us old farts; A&A Optics is a great place to go if you have questions. Red/green/etc dot scopes are NOT recommended as the dot is usually larger than the target, obscuring it
elbow pads
cleaning supplies (bore snake, etc) are always smart to have
white trash bag or white towel (cover your rifle to protect from rain/sun)
in an event that challenges both shooter and rifle, it never hurts to bring a spare rifle
Loaner Firearms: NOT AVAILABLE at this event
Overview: This is our signature offering, based on traditional American riflecraft that teaches "Hits Count!" It is appropriate for a wide breadth of student skill levels. This course lays a sound foundation for students to shoot groups under time pressure from a variety of practical field positions. Rifle 125 includes classroom and range time learning to shoot rifles. Students learn:
Rules for safe gun handling & range rules
Rifle parts and operation & ammunition
Shooting fundamentals: Five steps to firing each shot
Natural Point of Aim
Shooting from the prone, standing, and sitting/kneeling positions to include use of the sling
Introduction to Sight Adjustments and basic calculation of minutes of angle
25 Yard "Morgan's 13" Classifier
25 Yard Rifle Qualifier
Related Events