Basic Pistol – Ladies Only — One Day (Toledo/Curtice, OH)
Apr 13, 2024 @ 8:00 am

—

4:00 pm

EDT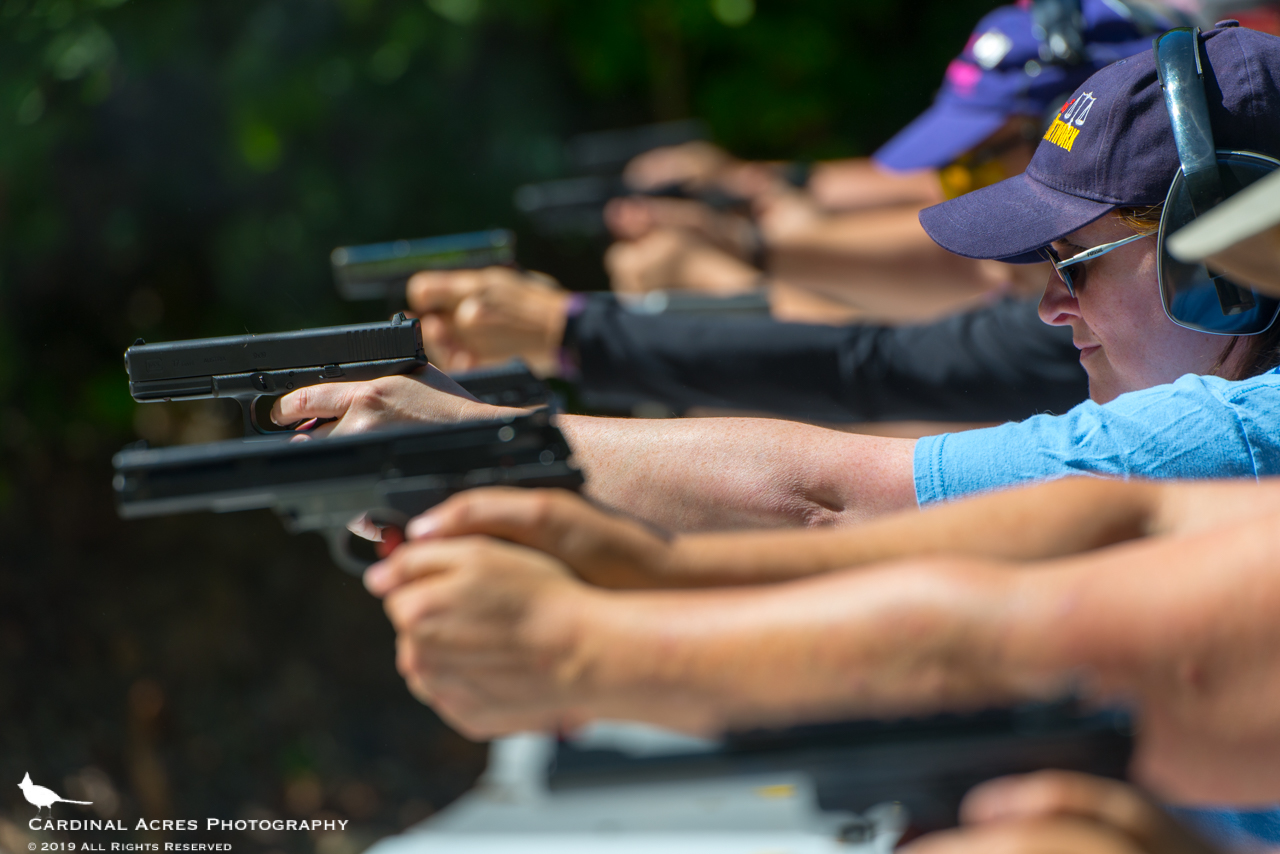 Basic Pistol Overview
Prerequisites:  None.
Attendees between ages 14-18 years must be accompanied by a parent for the entire event.  If daughter under age of 14, contact the Event Director to review their participation.
Estimated Ammunition Required: About 200 rounds.
Pistol Requirements: You will need a safe pistol with at least ten (10) round capacity to fully participate in this course. Pistols should be of a modern, drop safe design.
Older single action pistols manufactured before the 1980s and lacking a transfer bar safety are the most common type of pistol that lack drop safe design features, as do some military surplus imports from Eastern bloc countries and Taurus PT-series pistols not fixed during an international safety recall in 2015. These pistols may discharge if dropped and pose a potential safety hazard to our volunteers and students, and are not permitted. If you have concerns about the safety features of your pistol you should have it inspected by an armorer or gunsmith before class.
Required Equipment: Please review our suggestions for appropriate equipment and plan to bring the following:
case for your pistol
at least two magazines for your pistol (additional magazines recommended if you have them)
a way to take notes
plenty of your preferred method of hydration (both plain water and something to replace electrolytes you will lose via sweating is ideal)
clothing appropriate for the weather (loose fitting clothing, especially around the neck, is discouraged as hot brass can lodge against the skin and cause a burn)
lunch (there are no restaurants sufficiently close to the range)
We will not be drawing from the holster in this class and we will run a "cold range." You will not need a holster to participate in the class activities.
Optional Equipment: The following equipment is not required but may come in handy at the event:
stapler (and extra staples) to attach your target to the backer board
hat with a brim (to deflect flying hot brass)
folding chair
lunch
snacks
sunscreen and/or bug spray
Loaner Firearms: loaner firearms suitable for use at this event are generally available but limited. Please contact the Event Director prior to the event if you would like to request a loaner firearm.
Overview: This course lays a sound foundation for students to shoot groups under time pressure from a practical stance. Basic Pistol includes classroom, drills and range time learning to shoot handguns.
Students learn:
Rules for safe gun handling & range rules
Pistol parts and operation & ammunition
Shooting fundamentals: Five steps to firing each shot
Two Handed, Strong-hand, Weak-hand, Grip & Stance.
Natural Point of Aim
Shot Group Analysis
Clearing Common Stoppages
Progress checks during event using multi-target qualifier
The Midnight Ride of Paul Revere

Hear the true story of Paul Revere's famous ride and learn about the events that immediately precipitated the Revolutionary War. Paul Revere did not ride alone – many individuals played crucial roles in the events of April 19th, 1775.
This history presentation begins with alarm riders warning "the Regulars are out!" You'll hear about the dramatic stand on Lexington Green and the "shots heard 'round the world" at Concord's North Bridge. The tale concludes with harrowing life-or-death choices made along the 17 mile "battle road."
This exciting tale will be woven throughout the day's marksmanship events.
Additional Event Information
Range Fee: $10.00 per event non members.  Please bring cash payment.
Related Events