Intermediate Pistol – Two Day (Milan, OH)
Sep 21, 2024 @ 8:00 am

—

Sep 22, 2024 @ 4:00 pm

EDT
Event Navigation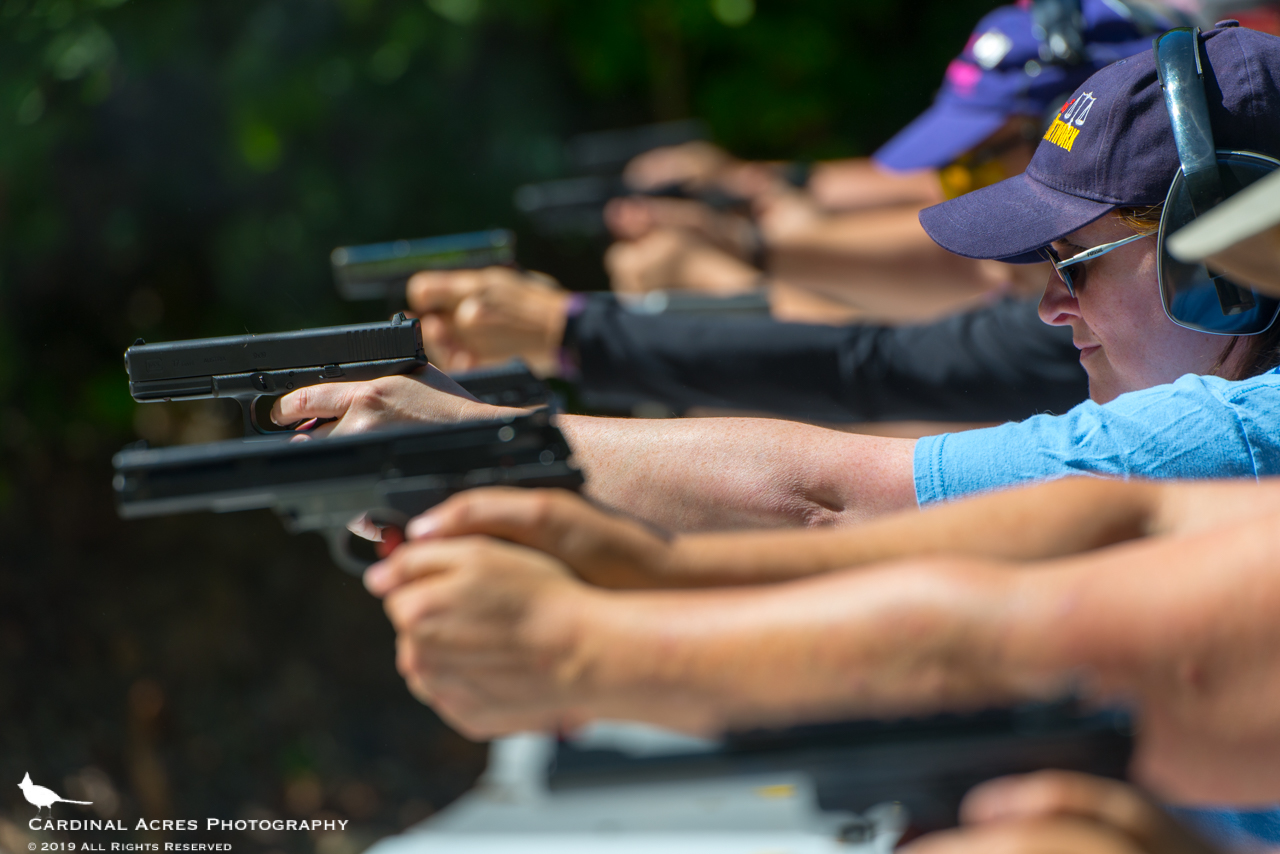 Pistol Skills Development Clinic Overview
Prerequisites: This course has no formal prerequisites, but is a fast-paced program covering a lot of instructional points. The course is designed to instill marksmanship fundamentals into attendees who've taken an entry-level class already and who are familiar with the safe handling and operation of a pistol. If you are totally new to firearms/pistols, you may be better served to attend our Basic Pistol course which has a slower pace.
Youth 14 – 18 must be accompanied by parent for both days.  Youth under 14 years of age can contact Event Director for evaluation of attendance. 
Estimated Ammunition Required: 500-700 rounds.
Pistol Requirements: You will need a safe semi-automatic pistol with a minimum of two (2) functioning magazines of 10 round or more round capacity (extra 10 round recommended), to fully participate in this course. Pistols should be of a modern, drop safe design.
Required Equipment: Plan to bring the following:
case for your pistol
minimum of two magazines for your pistol (10-round capacity minimum, extra magazines recommended)
a way to take notes
plenty of your preferred method of hydration (both plain water and something to replace electrolytes you will lose via sweating is ideal)
clothing appropriate for the weather (loose fitting clothing, especially around the neck, is discouraged as hot brass can lodge against the skin and cause a burn)
lunch (there are no restaurants sufficiently close to the range)
We will not be drawing from the holster in this class and we will run a "cold range." You will not need a holster to participate in the class activities.
Optional Equipment: The following equipment is not required but may come in handy at the event:
stapler (and extra staples) to attach your target to the backer board
hat with a brim (to deflect flying hot brass)
folding chair
snacks
sunscreen and/or bug spray (event is outdoors)
Loaner Firearms: loaner firearms suitable for use at this event are generally available but limited. Please contact the Event Director prior to the event if you would like to request a loaner firearm.
Overview: This course, based on traditional American service pistol fundamentals teaches "Hits Count!" This course lays a sound foundation for students to shoot groups under time pressure from a practical stance. Instruction includes classroom, drills, and range time all of which are designed to improve your abilities with a hand gun. Students learn:
Rules for safe gun handling & range rules
Pistol parts and operation & ammunition
Shooting fundamentals: Five steps to firing each shot
Proper two-hand, strong hand, and weak hand stance, grip, and trigger press
Natural Point of Aim
Shot Group Analysis
Clearing Common Stoppages
Progress checks throughout the event using multi-target Qualifiers.
The Midnight Ride of Paul Revere

Hear the true story of Paul Revere's famous ride and learn about the events that immediately precipitated the Revolutionary War. Paul Revere did not ride alone – many individuals played crucial roles in the events of April 19th, 1775.
This history presentation begins with alarm riders warning "the Regulars are out!" You'll hear about the dramatic stand on Lexington Green and the "shots heard 'round the world" at Concord's North Bridge. The tale concludes with harrowing life-or-death choices made along the 17 mile "battle road."
This exciting tale will be woven throughout the day's marksmanship events.
Additional Event Information
There will be a $10/person range fee for non-ECCL members for the weekend. Please bring cash with you to cover this fee.
Related Events