Carbine – Terre Haute, IN.
Feb 10, 2024 @ 9:00 am

—

5:00 pm

EST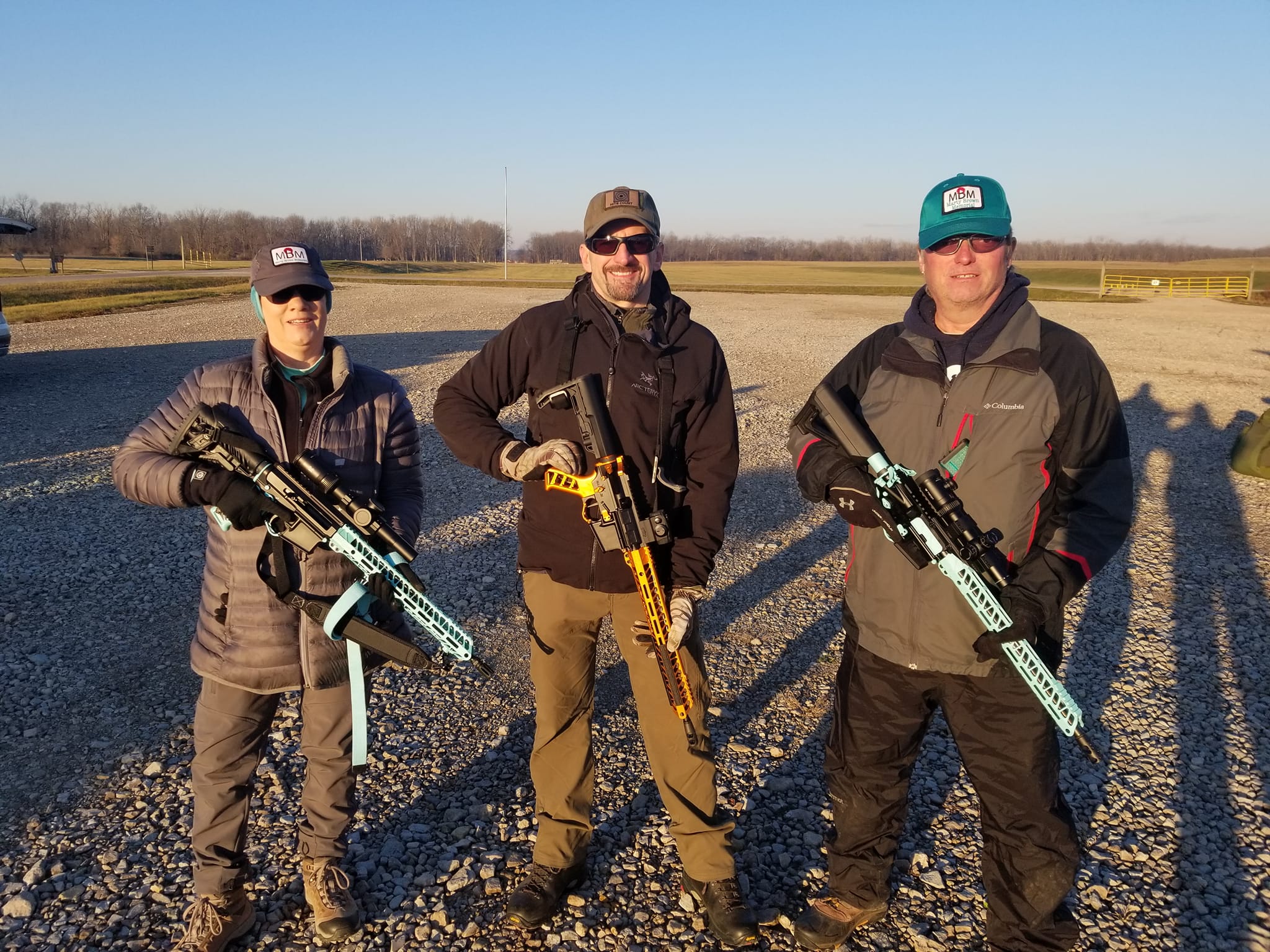 Carbine Overview
Prerequisites: Basic Rifle or similar class.
Rifle Requirements: This course is conducted as an NRA America's Rifle Challenge clinic and, as such, the AR-15 is an ideal rifle to bring. Any safe semi-automatic carbine can be used (AK-47, SKS, Mini-14, M1A1, etc.).
Estimated Ammunition Required: 200 rounds/day
Required Equipment:
hearing protection
eye protection
at least two magazines for your carbine (more is better)
sling for your carbine (single point, 2-pt or 3-pt adjustable "tactical sling" is recommended)
lunch (we'll be staying on the range during lunch break)
water and something to replace electrolytes (what plants crave)
snacks
Optional Equipment:
a way to take notes
carbine/optic manual(s)
hat with a brim (to deflect flying hot brass)
knee/elbow pads (we may shoot from kneeling and other positions)
folding chair
small tool kit / cleaning kit
Clinic Overview: Attendees will experience shooting in multiple firing positions at varying distances and will learn modern defensive shooting skills on the AR platform. All firing in this course will be within 100 yards with a focus on the close quarters environment from contact to 100 yards. You will get a workout with all the skills needed to run the carbine from 7-100 yards. The focus is on short range marksmanship.
This class is moderately physically demanding. We will be on our feet much of the day, moving between various locations on the range. We will be shooting from different positions throughout the day.
Attendees should arrive for registration at 8:30 am. Class starts promptly at 9:00!
Topics of instruction will include the following:
Rules for safe gun handling & range rules
Carbine parts and operation & ammunition
Carbine zero and trajectory (including which zero to use)
Tailoring the ABCs of firing the shot to the close quarters environment
Firing Positions: Standing/Kneeling/Prone, Over Barricade, Supported/Unsupported, Field-expedient Rests
Situational Awareness and Scanning
Magazine Changes (Administrative and Tactical Reloads)
Controlled Pairs
Recoil Management
Clearing Malfunctions/Stoppages
Movement
Use of the sling, rests, barricades and other field-expedient methods to support shooting stability
Introduction to Field Shooting and using the carbine to make hits at long distance
Gear/Kit setup and optimization
CQB '75 – The Close Quarters Battle at the Jason Russell House
The bloodiest battle on the first day of the American Revolutionary War took place on the estate of Jason Russell in Arlington, MA, just outside of Boston. Arlington, at the time, was known as Menotomy and more colonial militiamen were killed at Monotomy than any other place that day.
British Redcoats were retreating back to Boston after being trounced at Concord's North Bridge and Merriam's Corner when they encountered heavy resistance along the road. They'd sent out flanking parties to clear the route and one of those parties captured Russell and several other militiamen in the open.
Hear what happened next as this exciting tale is woven throughout the day's marksmanship events!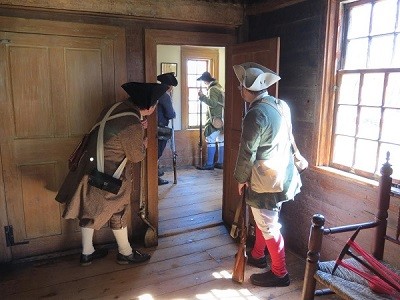 Additional Information:
Questions, comments, concerns, etc., please contact the Event Director below. See you on the firing line!
Related Events