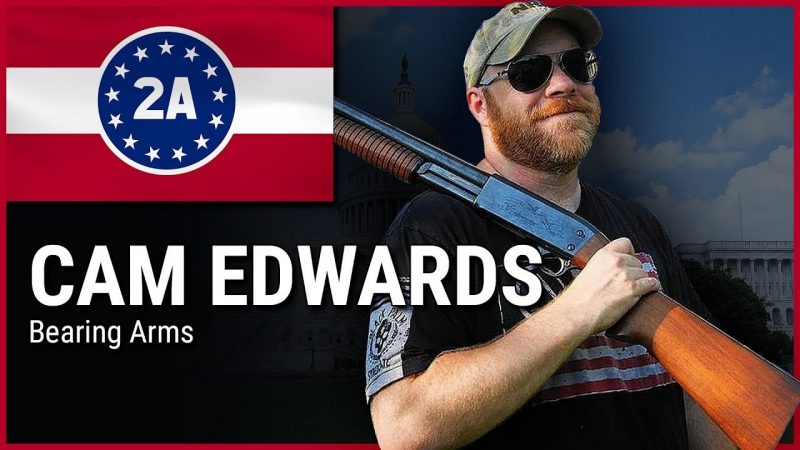 Revere's Riders is pleased to announce that Cam Edwards, editor of Bearing Arms and host of the Cam & Co. podcast, has joined our Board of Directors as a Director-At-Large. Cam has been a journalist for 25 years, the last 15 years specializing in Second Amendment related issues. Recently, he has provided in depth coverage of the Second Amendment Sanctuary movement in Virginia that is a grass roots reaction to several proposed pieces of gun-control legislation in the state.
Phil Brown, event director for the Marty Brown Memorial event series, initially made contact with Cam when he realized they both belonged to the same "crappy club": having spouses with cancer (fortunately, Cam's wife is still actively battling her cancer and we all wish her success). That connection began with Cam generously allowing both Phil and Brad Settle, another event director for Revere's Riders, on his Cam & Co. podcast to promote the 2019 Marty Brown Memorial events and has progressed to Cam now joining the Revere's Riders Board of Directors.
We welcome Cam to Revere's Riders and look forward to his insight and knowledge helping to further our mission to train Americans in firearms safety and marksmanship while also reminding them of the courage and bravery of their forebears.