Revere's Riders would like to congratulate Jeannie Redicker, one of our own firearms instructors, on her amazing performance at the 2021 CMP National Rimfire Sporter Matches held in late July on the Viale Range at Camp Perry, OH. Jeannie posted overall wins in the T-Class (telescopic sights) and the TU-Class (tactical/unlimited).
Over 260 competitors were on the firing line for the Rimfire Sporter Matches and the competition was quite stiff (both the T-Class and TU-Class were decided on the basis of X's as the 1st and 2nd place competitors both shot the same overall score). In the T-Class, Jeannie posted a 592-32X (including a 100-8 in Prone Slow Fire, a 100-9 in Prone Rapid Fire, and a 100-3 in Standing Slow Fire) and in the TU-Class she posted a 590-33X (including a 100-8 in Prone Slow Fire and a 100-7 in Sitting/Kneeling Slow Fire).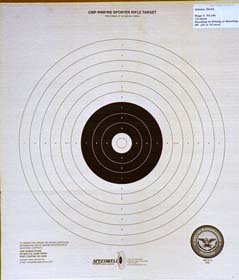 As if winning the overall T-Class and TU-Class wasn't enough, Jeannie also broke her own women's national record set back in 2019!
After the match, Jeannie recalled:
I was the most relaxed I have ever been at the National Matches. This year has been a rough year, and I was unable to practice or shoot much. I wasn't expecting to have a good showing. With that in mind, I came to Perry with the attitude to just have fun, enjoy the day on this beautiful, historical range and let the matches take care of themselves.

–Jeannie Redicker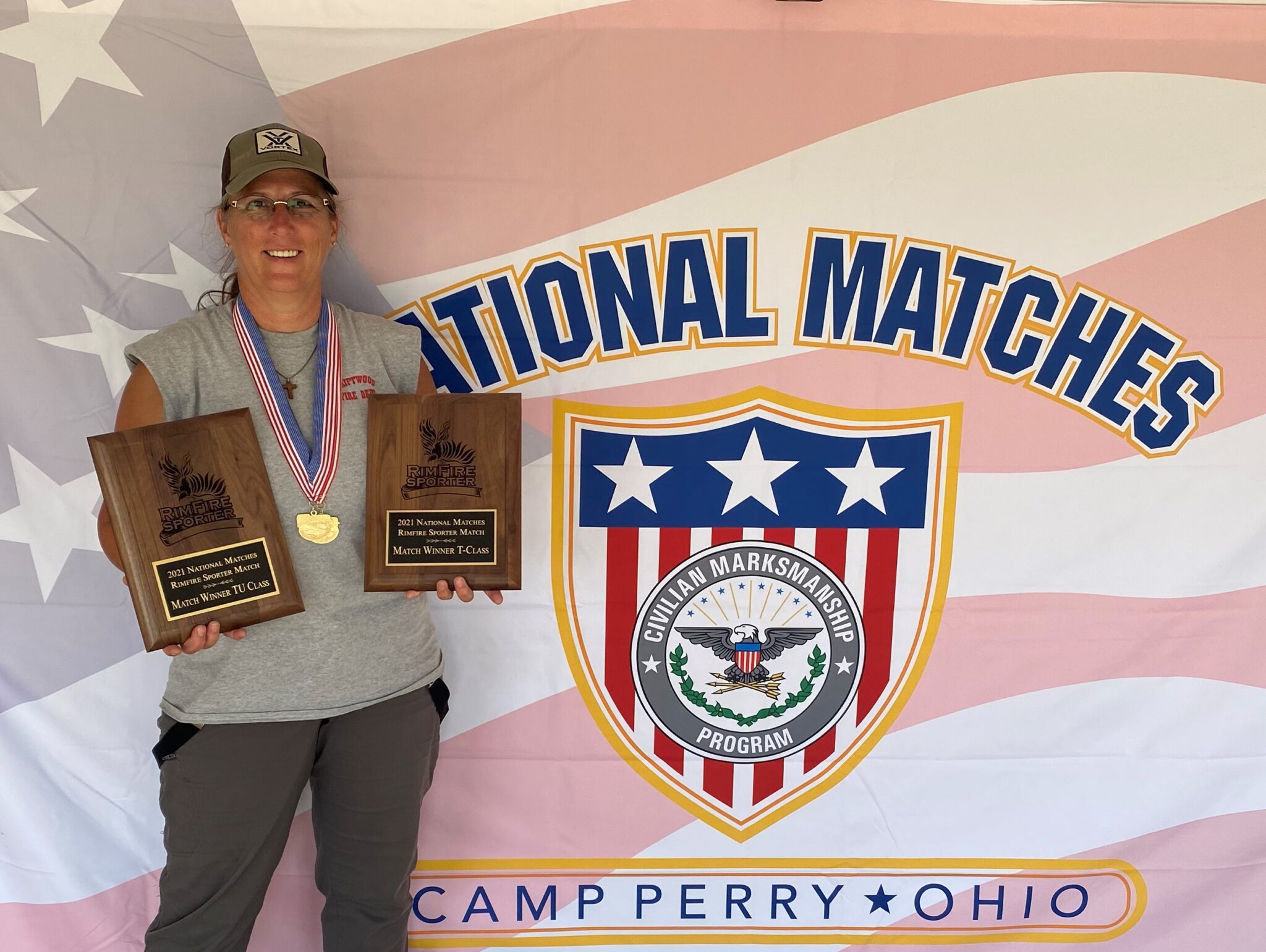 Shortly after competing in the CMP Rimfire Sporter National Matches, Jeannie returned to Camp Perry to participate in the Small Arms Firing School (SAFS) where she finished 12th out of 282 competitors and earned her first four points towards the CMP Distinguished Rifleman's Badge. Additionally, she shot in the President's 100 and National Trophy Individual Match.
Come join us for an upcoming Rifle 125 course in your area: