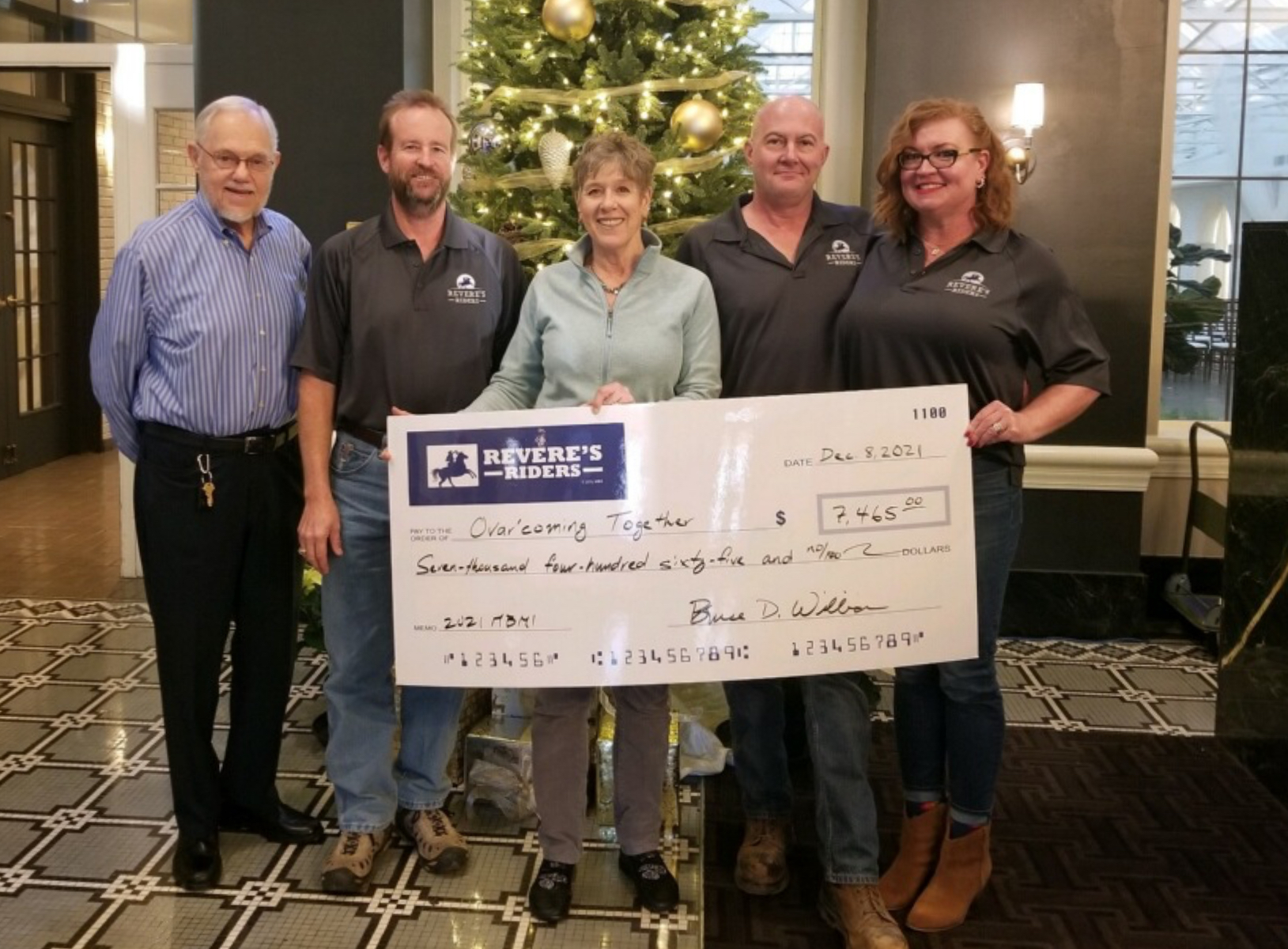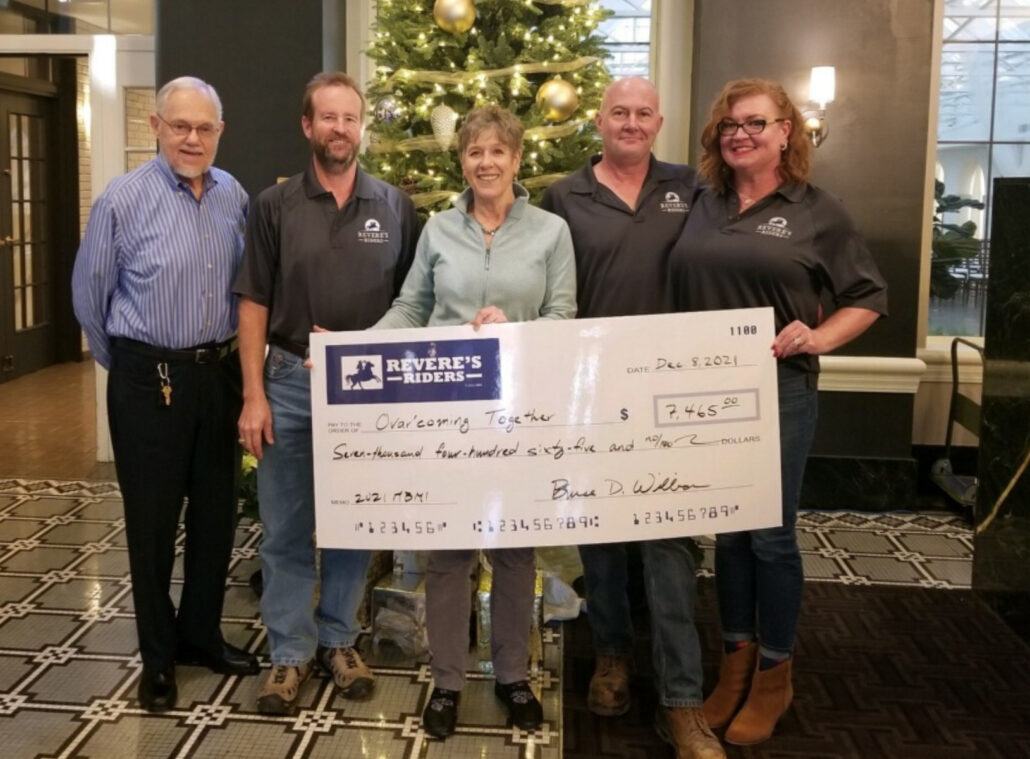 Recently, Revere's Riders presented a check for $7,465 to Ovar'coming Together. This amount reflected monies generated by the 5th Annual Marty Brown Memorial Invitational event held November 6-7, 2021, at the long distance rifle ranges of Camp Atterbury near Edinburgh, IN. In total for 2021, Revere's Riders has donated approximately $17,700 to Ovar'coming Together to assist funding of their programs to support women diagnosed with ovarian cancer. Since the inception of the Marty Brown Memorial series of events in 2019, Revere's Riders has raised approximately $43,000 to support Ovar'coming Together.
The exceptionally generous companies that have donated to the Marty Brown Memorial series of events are a huge part of our success. Without their generosity, much of what we have accomplished with the Marty Brown Memorial events would not have been possible.
Ovarian cancer is the 11th most common type of cancer among women but is the 5th leading cause of cancer death among women. Many women dismiss the subtle initial signs and symptoms of ovarian cancer postponing a diagnosis until the cancer is significantly advanced and more difficult to effectively treat. Ovarian cancer is treatable, but an early diagnosis greatly increases the effectiveness of treatment regimens.
Revere's Riders is helping raise awareness of ovarian cancer among the men and women attending our Marty Brown Memorial series of events by:
handing out brochures detailing the signs and symptoms
having an ovarian cancer survivor speak at each of the Marty Brown Memorial events
Please let the women in your life know about ovarian cancer and encourage them to review its signs and symptoms and to seek medical care if they suspect something is not normal.
We invite everyone to join us at the 2022 Marty Brown Memorial series of events. The "Open" events are suitable for anyone from new firearm owner to experienced shooter while the "Invitational" requires a higher level of rifle marksmanship along with an invitation from Phil Brown, Marty Brown Memorial Event Director.