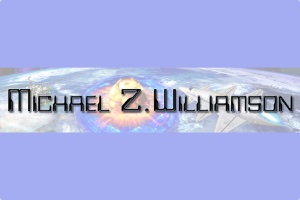 Our thanks to Michael Z. Williamson for the donation of a copy of his novel "Freehold: Resistance" to the Marty Brown Memorial™ series of events.
When the UN invaded the Freehold of Grainne, the intent was simple: Force a non-compliant star nation back into the collective. What the politicians hadn't accounted for was that the Freehold had spent 200 years as the haven for every independent, rebellious, self-reliant adventurer in human space. Its military are scattered remnants, its bases smoking ruins, its cities occupied. But Grainne and its space habitats have resources beyond measure. Retired intelligence agents, disabled veterans, animal handlers, petty smugglers, half-lame computer specialists, research scientists, professional duelists, space traffic controllers, all have one goal in mind: Make the invaders suffer for their presumption.

This isn't just resistance. It's vengeance.
Join us at the upcoming Marty Brown Memorial™ Open Round #2 on September 16th, 2023 just outside Zionsville, IN.