LADIES ONLY: Rifle Women on Target (Basic Rifle) – One Day (Audubon, PA)
Feb 20, 2022 @ 12:00 pm

—

5:00 pm

EST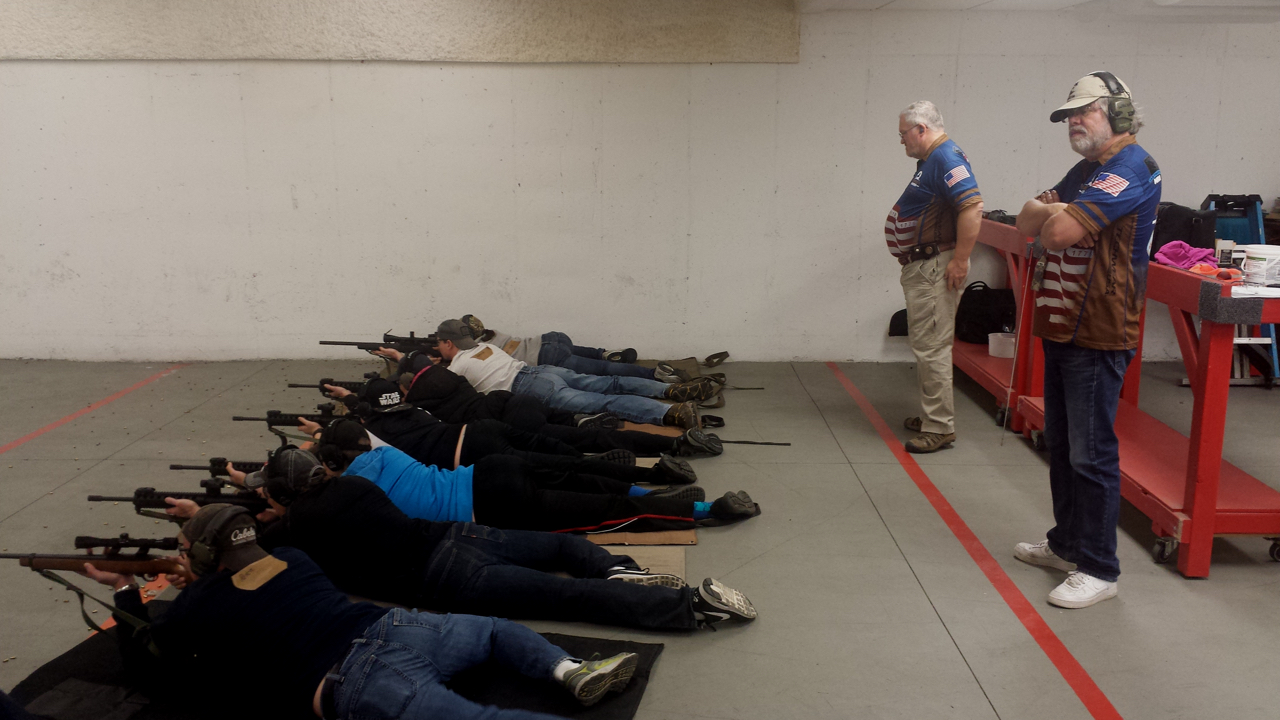 This will be a LADIES ONLY event!
Rifle Women on Target (Basic Rifle) Overview
Prerequisites: None
Estimated Ammunition Required: Provided as part of the class
Rifle Requirements: Provided as part of the class
Required Equipment: Eye and ear protection provided as part of the class; please plan to also bring the following required equipment:
a way to take notes
snacks
appropriate clothing (loose fitting clothing, especially around the neck, is discouraged as hot brass can lodge against the skin and cause a burn;

no open-toe shoes

)
Overview: This is a special offering, combining the NRA Women on Target format with the Revere's Riders signature basic rifle program based on traditional American riflecraft that teaches "Hits Count!". Students learn:
Rules for safe gun handling & range rules
Rifle parts and operation & ammunition
Shooting fundamentals: Five steps to firing each shot
Natural Point of Aim
Shooting from the standing position
The Midnight Ride of Paul Revere

Hear the true story of Paul Revere's famous ride and learn about the events that immediately precipitated the Revolutionary War. Paul Revere did not ride alone – many individuals played crucial roles in the events of April 19th, 1775.
This history presentation begins with alarm riders warning "the Regulars are out!" You'll hear about the dramatic stand on Lexington Green and the "shots heard 'round the world" at Concord's North Bridge. The tale concludes with harrowing life-or-death choices made along the 17 mile "battle road."
This exciting tale will be woven throughout the day's marksmanship events.
Additional Event Information
This event is open to the public and is appropriate for all ages that can safely handle a rifle.
Additional Range Information
This event will be on the new INDOOR range. Bottled water is provided for all participants.
Related Events