Field Rifle – Terre Haute, IN.
Mar 9, 2024 @ 9:00 am

—

5:00 pm

EST
Field Rifle Overview
Prerequisites: Basic Rifle or similar class.
Rifle Requirements: This course is conducted as a Rimfire Known Distance clinic. Any safe, SCOPED semi-automatic, bolt or lever gun chambered in .22LR can be used. (Ruger 10/22, Marlin 795, Henry Golden Boy, Savage Rascal, etc.). Scopes should be 3-9×40 or larger. Fixed power scopes are fine.
Estimated Ammunition Required: 200 rounds, ideally the same type. THIS IS A RIMFIRE ONLY EVENT!
Required Equipment:
hearing protection
eye protection
magazines or speed loaders if needed
bipod, bag, pack or field-expedient rest
lunch (we'll be staying on the range during lunch break)
water and something to replace electrolytes (what plants crave)
snacks
a way to take notes
Optional Equipment:
shooting mat
rifle/optic manual(s)
hat with a brim (to deflect flying hot brass)
knee/elbow pads (we may shoot from kneeling and other positions)
folding chair
small tool kit / cleaning kit
Clinic Overview: Attendees will develop a working knowledge of the skills needed to zero a rifle, trajectory, internal/external ballistics, "doping the sights" and how to make hits at known distances. Shots will be made at reduced distances of 25-100 yards, effectively simulating the difficulty of shooting a centerfire rifle at 100-400 yards.
All firing in this course will be done from the prone position off a rest and within 100 yards. We will focus on attaining proper come-ups for your rifle/ammo combination. You will save time & money by learning the concepts at this course and then applying them when shooting bigger rifles at longer distances while hunting, PRS-style shooting, defensive carbine, etc.
This class is not physically demanding but we will be walking 200yds and getting into and out of the prone position several times throughout the day.
Attendees should arrive for registration at 8:30 am. Class starts promptly at 9:00!
Topics of instruction will include the following:
Field Shooting to Known Distances: Target Detection/Target Identification
External Ballistics: Effects of Wind, Temperature and Humidity
Basic Ballistics Calculations: Using Minutes of Angle (MOA)
Range Estimation: Field-Expedient methods of determining Range
Data Collection: How to set up a "Dope Book"
Shots that Changed History!
From the involvement of Daniel Morgan's men at the seige of Boston in 1775 to the pivotal shots made by Timothy Murphy at the battle of Yorktown in 1781, Colonial Marksmen made shots that shifted the course of the American Revolutionary War and, ultimately, changed the course of world history!
Hear the tale of these shots – made using the same skills learned in this clinic – woven throughout the day's course of instruction.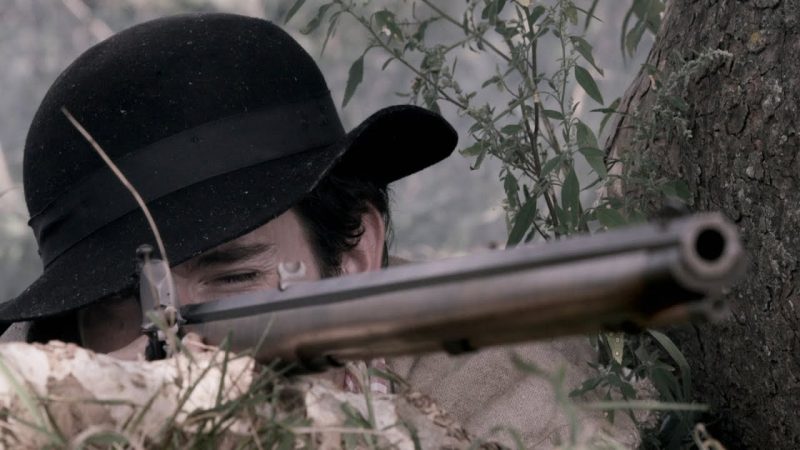 Additional Information:
Questions, comments, concerns, etc., please contact the Event Director below. See you on the firing line!
Related Events