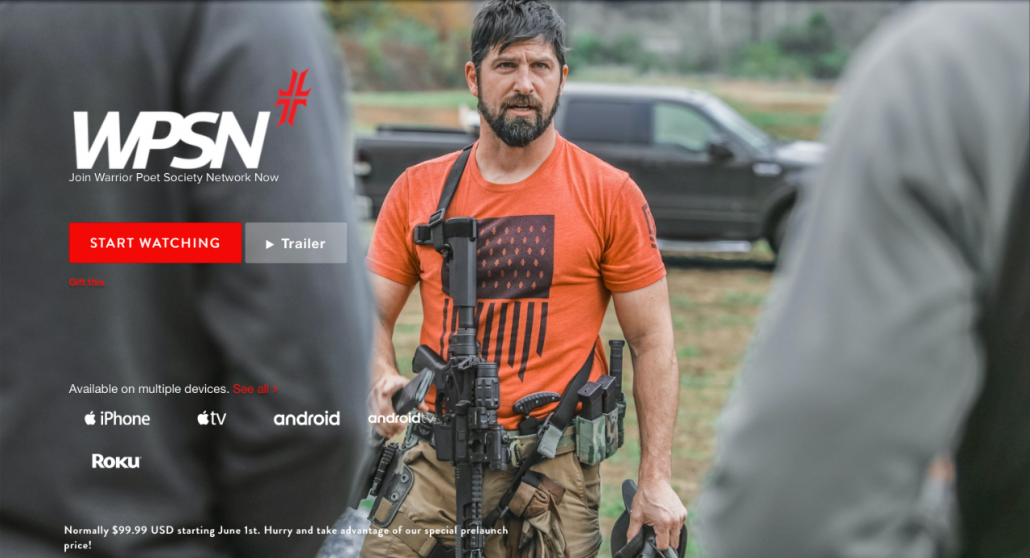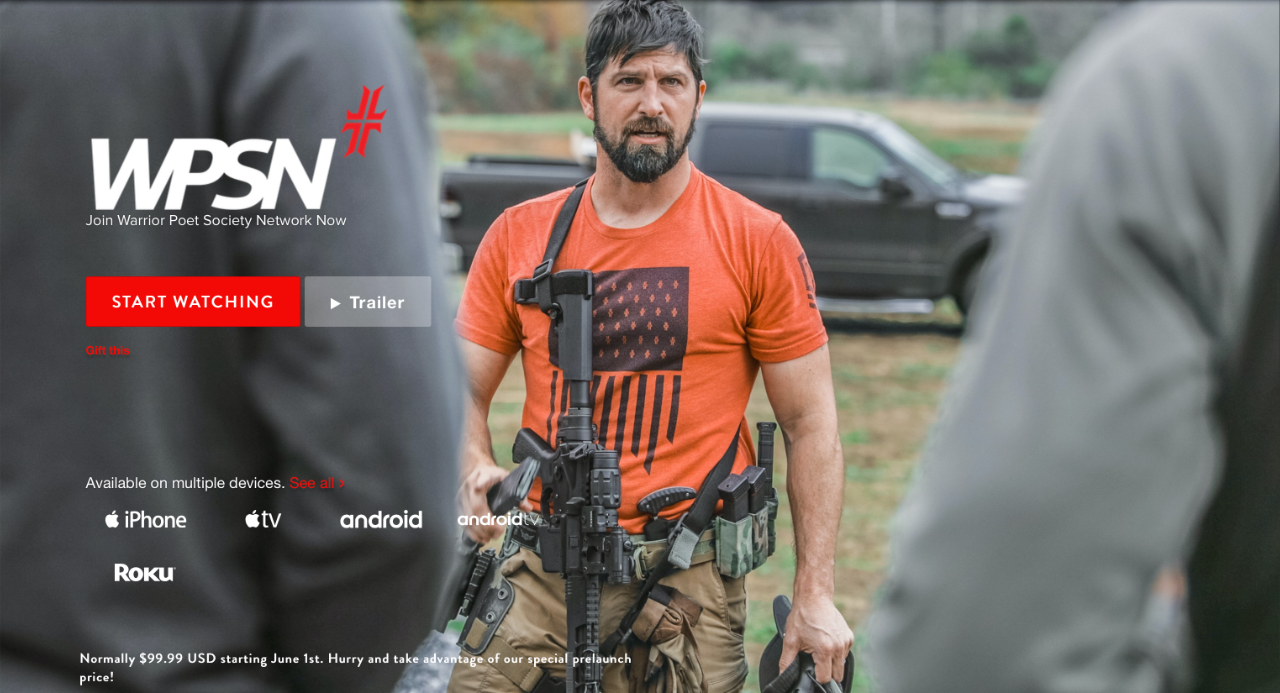 Warrior Poet Society Network (WPSN) has generously donated three 1-year subscriptions to their streaming video platform to the 2021 Marty Brown Memorial™ events. The Warrior Poet Society philosophy is summarized by the following quote:
The state that separates its scholars from its warriors will have its thinking done by cowards and its fighting done by fools.
John Lovell, 2nd Ranger Battalion, founded Warrior Poet Society as a values-based community dedicated to physical protection, the pursuit of truth, and living for higher purpose. In addition to being a Special Forces veteran, John has also served as a Christian missionary to Central America.
The Warrior Poet Society Network is a streaming video platform that gives members a large selection of content including:
firearms training
firearms legislation advocacy
firearms reviews
hand to hand combat training
tactical mindset
plus more!
from subject matter experts such as:
John Lovell
Ryan Cleckner
ShivWorks
All of this combines to provide you with thoughtful and informative content that isn't available in one place anywhere else.
Upcoming Marty Brown Memorial™ events: