Minute Man National Historic Park is located 22 miles outside the city of Boston and preserves important sites from the Battle of Lexington and Concord, the opening battles of the American Revolution on April 19, 1775. The park extends from just west of Lexington and follows, almost without interruption, the road to Concord and encompasses such historic sites as the location where Paul Revere was captured by British soldiers, Merriam's Corner, and the Old North Bridge in Concord.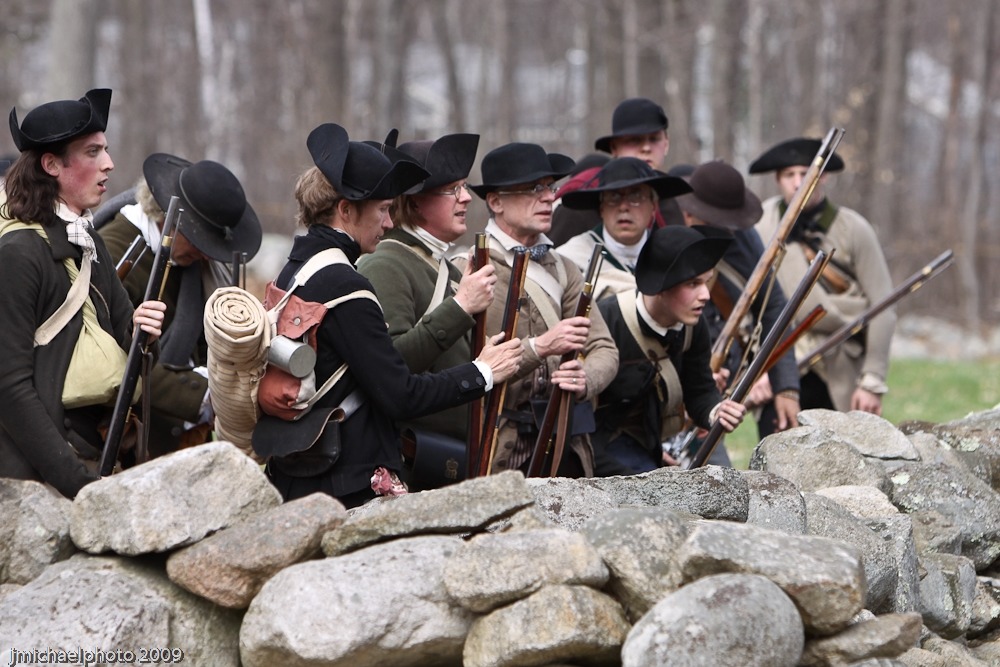 In the days leading up to the 2021 Patriots Day commemoration, Revere's Riders will be featuring some of the NPS videos detailing the history of April 19, 1775. Today's video gives an overview of the 18th century smoothbore flintlock musket and how it was used in battle:
If you would like to learn more about the Battle of Lexington and Concord, David Hackett Fischer's Paul Revere's Ride is the authoritative source and reference used by Revere's Riders storytellers as a basis for their history talks at our events.
If you'd like to hear the story of the Battle of Lexington and Concord in person, it is typically the history told at our Rifle 125 events. Upcoming Rifle 125 events: