A&A Optics has been an extremely generous donor to Revere's Riders since our inception as an organization and 2021 is no different. A&A Optics has generously allowed Revere's Riders to use their property for the 2021 Marty Brown Memorial Open Round #1 and has donated multiple A&A Optics gift cards as well:
$400 in A&A Optics gift cards (4x $50, 2x $100)
Revere's Riders is thankful for Alan and Mae Alcorn's dedication to our mission and their continued support for the Marty Brown Memorial™ series of events along with all of our other firearms training events. If you haven't yet attended a Revere's Riders event at the A&A Optics range, you owe it to yourself to make 2021 the year you experience Alan and Mae's hospitality!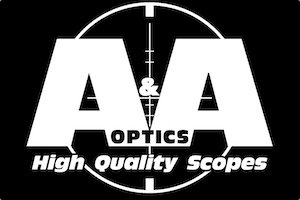 Upcoming Marty Brown Memorial™ events:

We look forward to seeing you at one of the above Marty Brown Memorial™ events or another of Revere's Riders upcoming marksmanship training events.