For some time now, Amazon has provided a method to contribute 0.5% of your qualifying purchases made on smile.amazon.com towards your preferred charitable cause. Revere's Riders is a participant in the Amazon Smile program and we are grateful to those that have already set us as their preferred charity. To date, Revere's Riders has received over $780 via Amazon Smile.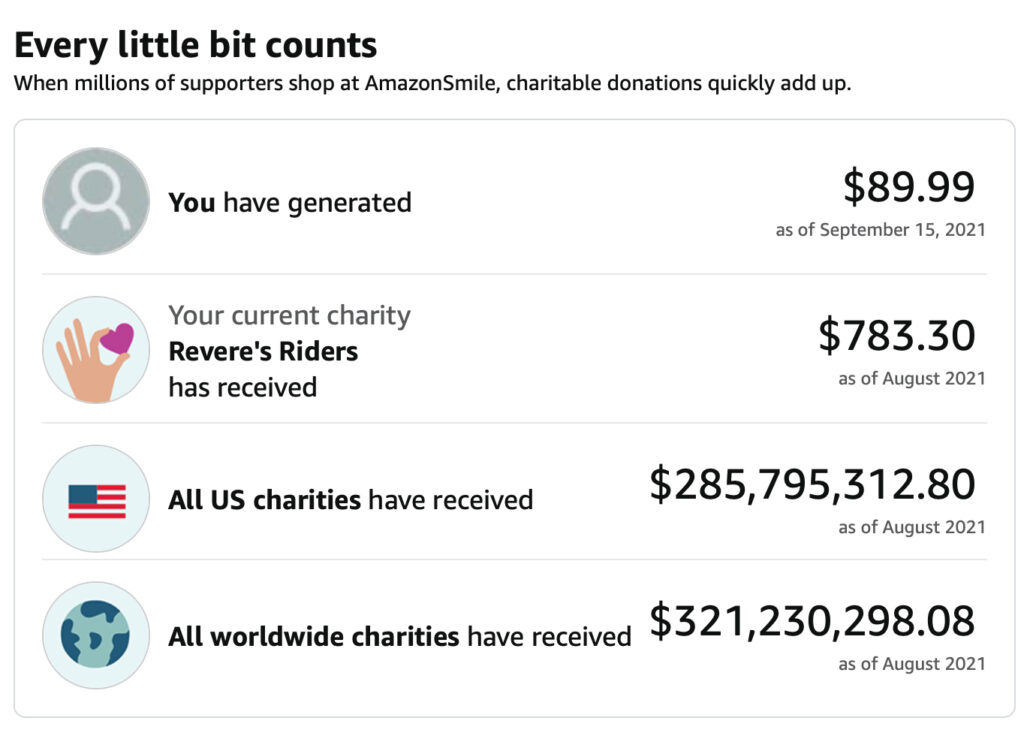 Using Amazon Smile is simple. If you don't already have an Amazon account, sign up for one at no cost. If you already have an Amazon account, you can use it with Amazon Smile as well. To select your preferred charity, simply go to smile.amazon.com, select "Amazon Smile" from the "Account & Lists" menu, and then select your charity.
Products that are eligible for Amazon Smile will include "Eligible for Amazon Smile Donation" in the item description:

Revere's Riders is a unique firearms training organization. We are a 501(c)3 non-profit organization that is 100% volunteer run (absolutely none of us gets paid for the time we devote to instructing, volunteering, or otherwise running the organization) meaning that you can be assured that 100% of your donations go towards support of our firearms training, historic storytelling, and civic engagement initiatives. We are also extremely transparent in our operations and provide public and open information regarding the officers in charge of our organization along with yearly financial reports. No other similar organization provides this much information.
If you aren't already participating in the Amazon Smile program, please consider doing so and selecting Revere's Riders as your charitable organization.