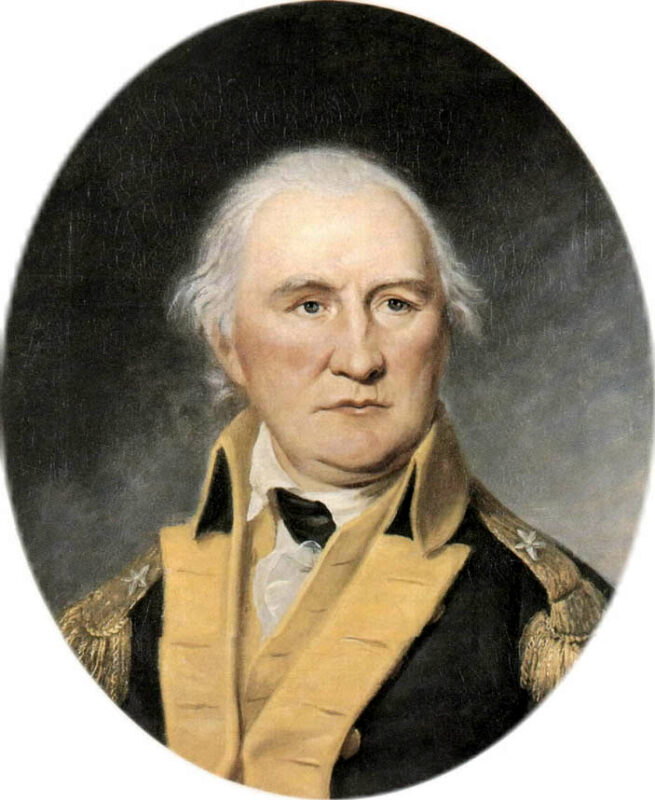 Those who have attended the Revere's Riders Rifle 125 event have probably heard the name Daniel Morgan. In July of 1775, Morgan recruited 96 men in 10 days for what became known as "Morgan's Riflemen". The requirement for admission to the company was a cold-bore single-shot hit on a "shingle" placed at approximately 250 yards. Morgan conducted this test on two separate days and admitted 40 men to the company on each day (the 16 additional men were officers). The story is that the first 40 men on each day hit the shingle with their first shot showing the accuracy of colonial rifles compared to British muskets.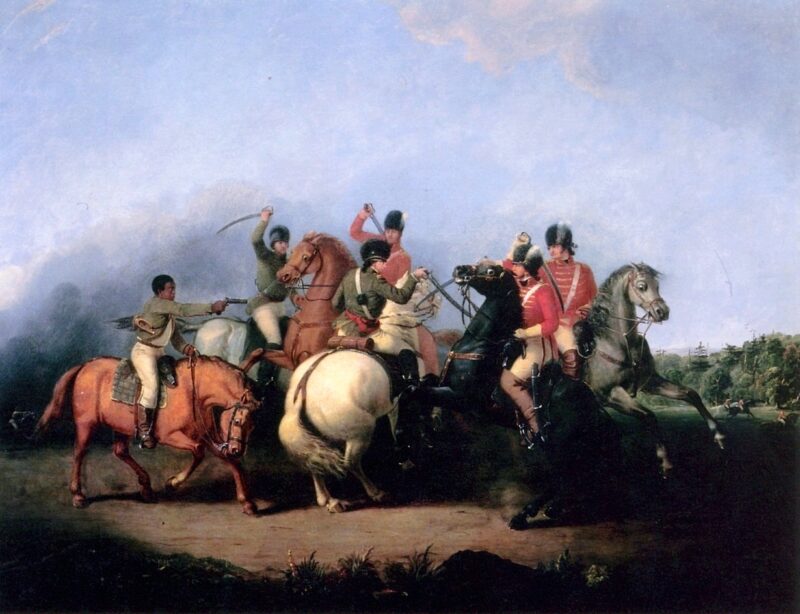 Brigadier General Morgan would later be in command at the pivotal 1781 Battle of Cowpens where the British were routed. At Cowpens, Morgan commanded a force of approximately 2,000 troops which were arrayed against a force of 1,000 British soldiers under the command of Lieutenant Colonel Banastre Tarleton. Morgan employed a "double envelopment" of Tarleton's forces leading to a decisive American victory. American losses amounted to 25 killed and 124 wounded contrasted to British losses of 30% casualties and 55% captured or missing; only Tarleton along with about 200 British soldiers would escape the battle.
In 1789, a single medal honoring Morgan's accomplishments was struck in Paris and given to General Morgan in 1790. After his death in 1802, the medal was inherited by Morgan's grandson, Morgan Neville, who stored it in a bank vault in Pittsburgh. In 1818, the medal was stolen during a robbery and has never been seen again.
Congress authorized a single replacement medal in 1836; this medal was struck in 1839 and presented to Morgan Neville's son in 1841. This replacement medal remained in the family until around 1885 and was acquired by financier J.P. Morgan at one point, who incorrectly believed he was a family relative of Daniel Morgan.
At this point, the replacement medal also disappears and has long been thought to have been lost or melted for scrap.
Until an anonymous seller submitted the replacement medal to the auction house Stacks Bowers. The coin sold at auction in April for $800,000 ($960,000 including buyers premium).