Dear Members and Friends of Revere's Riders,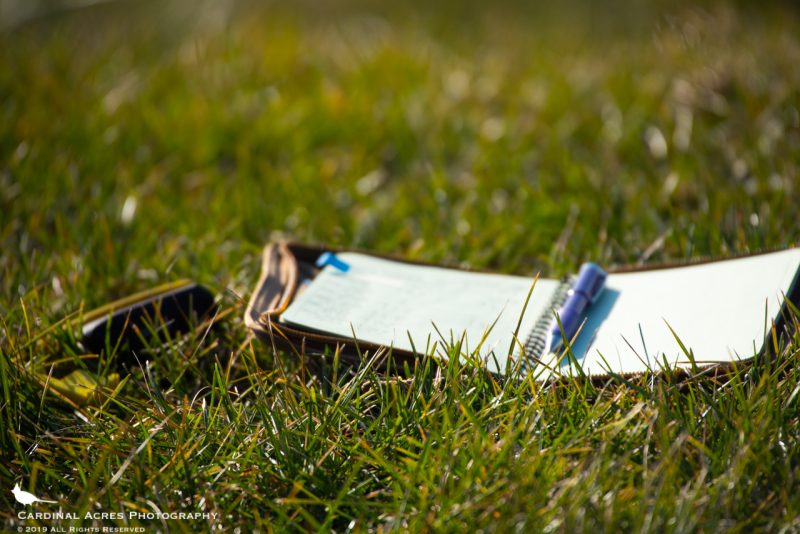 Two-thousand-nineteen has now passed into two-thousand-twenty and it is time to reflect on our accomplishments and challenges as an organization. As is traditional for the President, I will present numerous statistics concerning what Revere's Riders accomplished in the previous year. None of these could have occurred without the tireless work of our instructors and volunteers. I would like to thank them for all their hard work in 2019.
Our greatest achievement in 2019 was the success of the Marty Brown Memorial events. Nearly $12,000 was donated to Ovar'coming Together as the result of these two events. I consider this a resounding success for the first year of our partnership to both support Ovar'coming Together and to educate us all on the very subtle indications of ovarian cancer. The Marty Brown Memorial events will return in 2020 with some changes to better accommodate those wishing to participate (see more details below).
We also welcomed two new Directors-at-Large to Revere's Riders in 2019: Guy Relford and Cam Edwards. Both Guy and Cam have been very active in the larger firearms enthusiast community for many years. Guy is an attorney in Indiana whose practice focuses on 2nd Amendment issues, he is a NRA certified firearms instructor, host of the "Gun Guy with Guy Relford" radio show on WIBC radio in Indianapolis as well as the author of "Gun Safety & Cleaning for Dummies". Cam Edwards is the editor of BearingArms.com and the Cam & Co. podcast; he is a journalist with over 25 years of experience, including 15 years dedicated to covering 2nd Amendment issues (as of late, he has been extensively covering the gun-rights movement in his home state of Virginia). Welcome Cam and Guy to the Revere's Riders family!
In 2020, we will be continuing to roll out new courses to include a 2nd-level Pistol 209 "Defensive Pistol" course and a Shotgun 116 "Introduction to Sporting Shotgun" course. The most common response to the "What would make you or your friends & family more likely to attend an event?" question on our post-event survey is "More advanced classes in the same discipline" (24% of all responses); the 2nd most common response to this question is "Offerings in new disciplines" (23% of all responses). We are listening to you and responding with new events!
Thank you to all who attended an event last year and especially to those who helped run the events. Let your friends and family know about the quality and affordability of firearms training with Revere's Riders and bring them to one of our events. We look forward to seeing both old and new friends in 2020!
2019 Achievements
The numbers from 2019 are as follows:
Events: 28 (up from 27 in 2018)
States: 2 (down from 7 in 2018)

Indiana: 18 events
Pennsylvania: 10 events

Students: at least 235 students participated in events plus an unknown number of "walk ons" (constant from 225 in 2018)
Post-Event Survey: every participant at a Revere's Riders event receives a post-event survey asking about their experience. This helps us improve our events, learn how participants discovered Revere's Riders as well as learn what type(s) of events participants would like to see us offer in the future. For 2019, we asked six questions pertaining to the quality of our events with allowed responses from 1 to 5 with 1 being "worst" and 5 being "best". In 2019, we received 71 responses. The questions and average numerical response were as follows:

"How would you rate your overall experience?": 4.9 (up from 4.7 in 2018)
"How would you rate the credibility, communication skills, and professionalism of the volunteer staff?": 4.9 (up from 4.8 in 2018)
"What do you think about the value of the class given the ticket price?": 4.9 (up from 4.6 in 2018)
"How effective was the marksmanship program at improving your skills?": 4.7 (up from 4.5 in 2018)
"How effective was the civic engagement component of the event at motivating you to be involved in your community?": 4.6 (up from 4.5 in 2018)
"How effective was the history presentation at connecting you to shared American heritage?": 4.8 (steady from 4.8 in 2018)

Financials: approximately $35,600 in revenue, $3,100 in grants and donations and $25,800 in expenses leaving an approximately $9,800 operating reserve.
Cash on Hand: our cash reserves at the end of 2019 stand at just over $21,400, another increase from our position at the end of 2018.
Social Media:
Website: our website continues to evolve with ever increasing information available to both our members and the general public.

we continue to build-out our automated emails for members as well as those who purchase event tickets
we continue to add products to our online store that our instructors and volunteers have found to be useful, durable and cost effective
we have brought our photo and video galleries onto the main Revere's Riders website due to changes made by Flickr to their free photo/video hosting

Elections: elections were held late in 2019 for Treasurer and Secretary. Chris Seidler and Frank Tait were both re-elected to their positions and Revere's Riders thanks them for their continued service to our organization.
Board of Directors: Revere's Riders is proud to have added Guy Relford and Cam Edwards as Directors-At-Large to our Board of Directors in 2019.
Marty Brown Memorial: in 2019, Revere's Riders undertook to run a series of two events to raise money and awareness of ovarian cancer in honor of Marty Brown, a former Revere's Riders instructor who lost her battle with ovarian cancer in 2017. The Marty Brown Memorial Open during the summer and the Marty Brown Memorial Invitational in the fall combined to raise nearly $12,000 for Ovar'coming Together (a non-profit dedicated to supporting women with ovarian cancer).
2020 Plans
2020 NRA Annual Meeting
Revere's Riders is planning to attend the 2020 NRA Annual Meeting but will not be purchasing booth space (the Nashville exhibition space is on the small side and booth space is consequently at a premium; new exhibitors, such as ourselves, have minimal chance of procuring booth space). For anyone attending the 2020 NRA Annual Meeting, we hope to see you there and, if you would like to arrange a meet-up of some kind, contact us via any of the avenues on our Contact Information page and we will try to arrange something.
Marty Brown Memorial Events
Both the Marty Brown Memorial Invitational and Marty Brown Memorial Open events will return in 2020. Based on the feedback of event participants, we are looking to break the Marty Brown Memorial Open into multiple one-day events instead of last year's single full-weekend event. Our hope is that this change will allow those that preferred a less expensive ticket as well as a shorter event to attend in 2020. In addition, having multiple events will allow us to vary the location.
Our goal in 2020 is to raise $20,000 from the combined Marty Brown Memorial Invitational and Marty Brown Memorial Open events (in 2019 we raised just under $12,000)
New Events
In 2020, we plan to introduce at least two new events:
Pistol 209 (Defensive Pistol)—this course will be follow-on to Pistol 145 (Introduction to Defensive Pistol) run in partnership with John Viray of Adaptive Consulting and Training. Pistol 209 will continue where Pistol 145 left off in teaching the fundamentals of defensive pistol techniques focused on those who conceal carry.
Shotgun 116 (Introduction to Sporting Shotgun)—this will be a ½-day introduction to "sporting shotgun" (i.e., trap, skeet and sporting clays).
How Can You Help?
If you would like to be part of our growing organization, there are several ways you can do so:
Attend an Upcoming Event
Attend one of our upcoming events, get some fantastic firearms training and learn some Revolutionary War history. Better yet, bring a friend with you!
Volunteer
Revere's Riders is always looking for people to assist with our mission, including:
firearms instructors (if you already have certifications with another organization, chances are we can quickly get you up to speed with our methods of instruction)
club officers (there are usually some openings for club officers)
general volunteers (we can always use general help at events beyond firearms instruction and running the organization as a whole)
If you would like to volunteer some of your time to Revere's Riders, please fill out our Volunteer Application and will get back to you as soon as we can.
Donate
Revere's Riders is a 501(c)3 non-profit organization and your cash donation is tax-deductible to the extent allowed by law. 100% of your donation goes towards supporting our programs as we are an all volunteer organization.
Sponsor
We have several ways for your business to partner with Revere's Riders and support our programs. Additionally, if your organization would like to donate services, materials, etc. to Revere's Riders, please contact us to discuss potential opportunities.
I invite everyone to learn more about our organization either by attending one of our events or by committing to help our mission as a volunteer. You won't regret it!
—Bruce Williams
President, Revere's Riders