Revere's Riders is honored to have a feature article written by Frank Melloni in the February 2021 issue of Shooting Sports USA.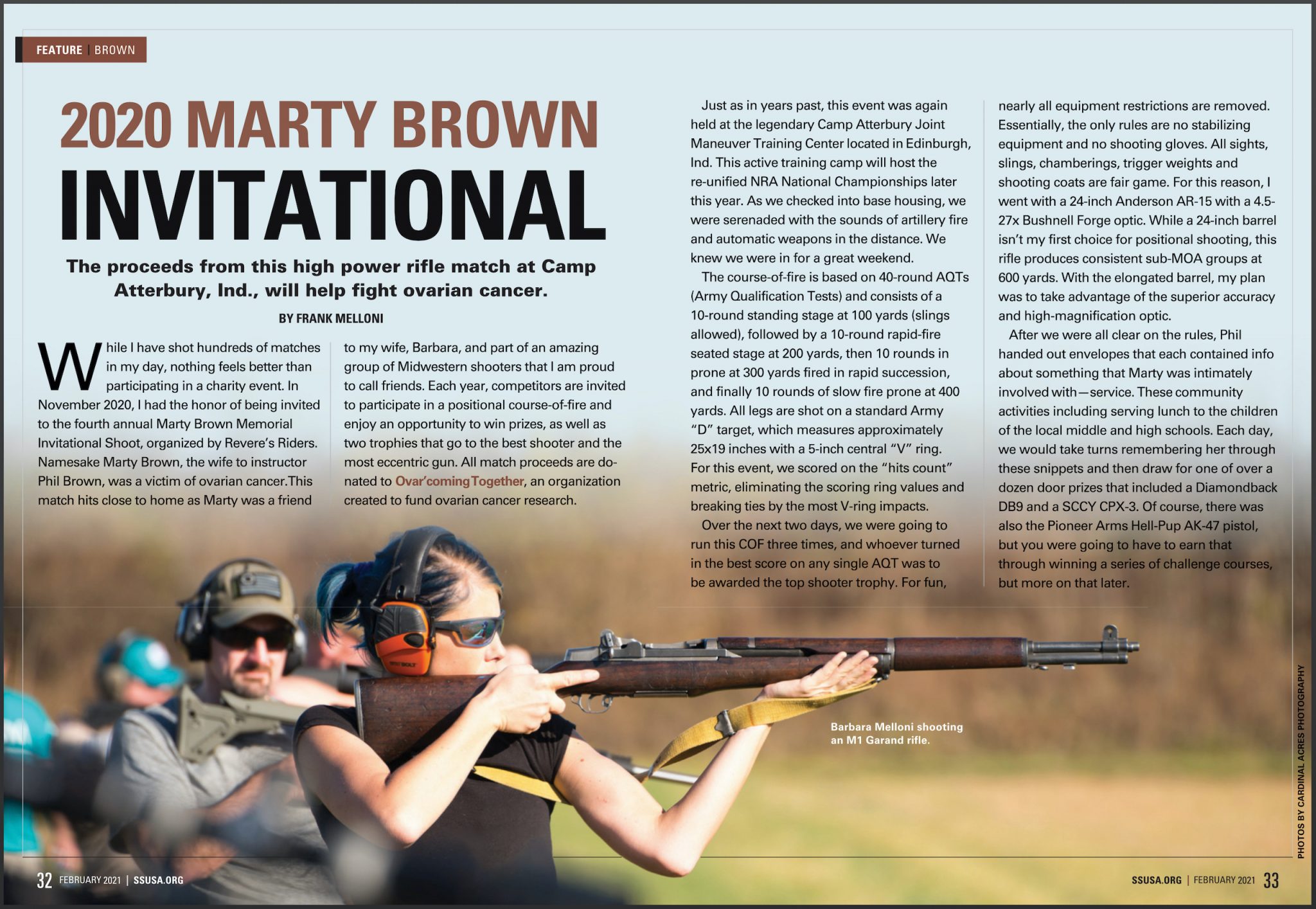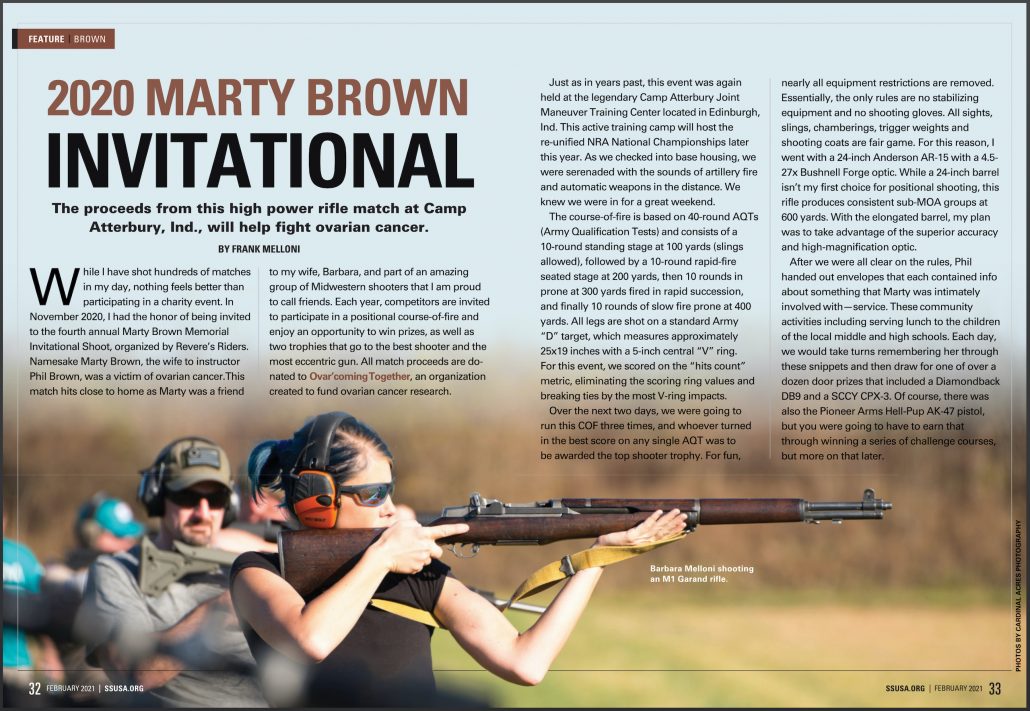 Frank and his wife, Barbara, traveled from New York state to join 12 other marksmen at the 4th Annual Marty Brown Memorial Invitational rifle match at Camp Atterbury, Indiana. Frank is a veteran of Season 4 of the Top Shot TV series on History Channel and is co-owner, along with Barbara, of Renaissance Firearms Instruction in New York state.
Each of the Marty Brown Memorial events include a silent auction, skills contests and door prizes consisting of donated items. SCCY Firearms generously donated a CPX-3 pistol chambered in .380 ACP, which Frank was lucky enough to win as a door prize:
We finished the event by reading more about the hobbies that drove Marty. As for the SCCY pistol, one of the top door prizes, I drew the ticket. The logistics and expenses involved with getting it sent back to New York would have eclipsed its value, so I auctioned it off right there and split the proceeds with Revere's Riders for the annual donation. It was at this moment I realized the caliber of individuals belonging to this group, because it sold for much more than retail value. This wasn't due to shortage of firearms, but instead a surplus of caring.
All of us at Revere's Riders couldn't agree more with Frank's comments above. We are extremely proud of the $26,000 in donations to Ovar'coming Together generated by the Marty Brown Memorial events in just two years.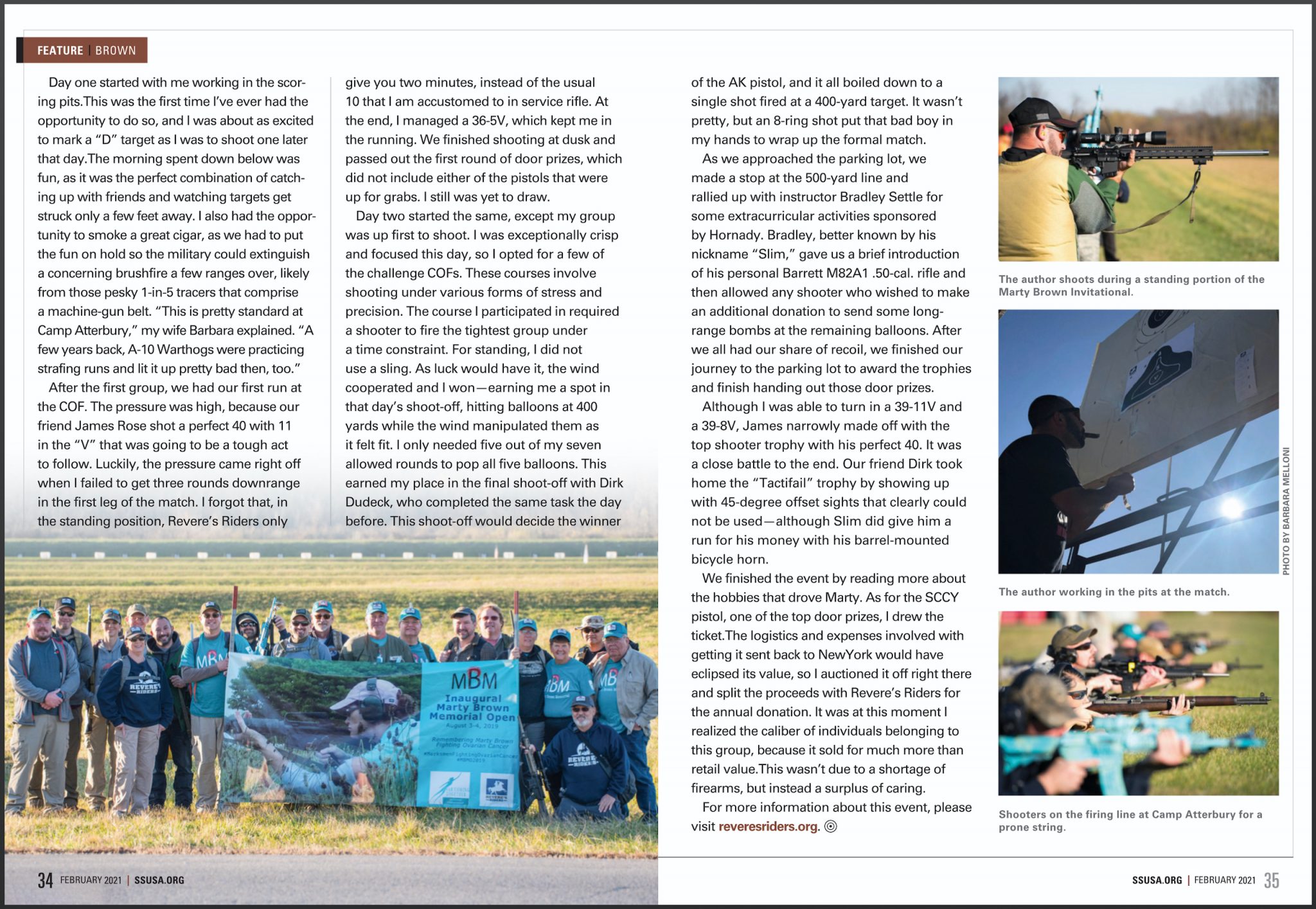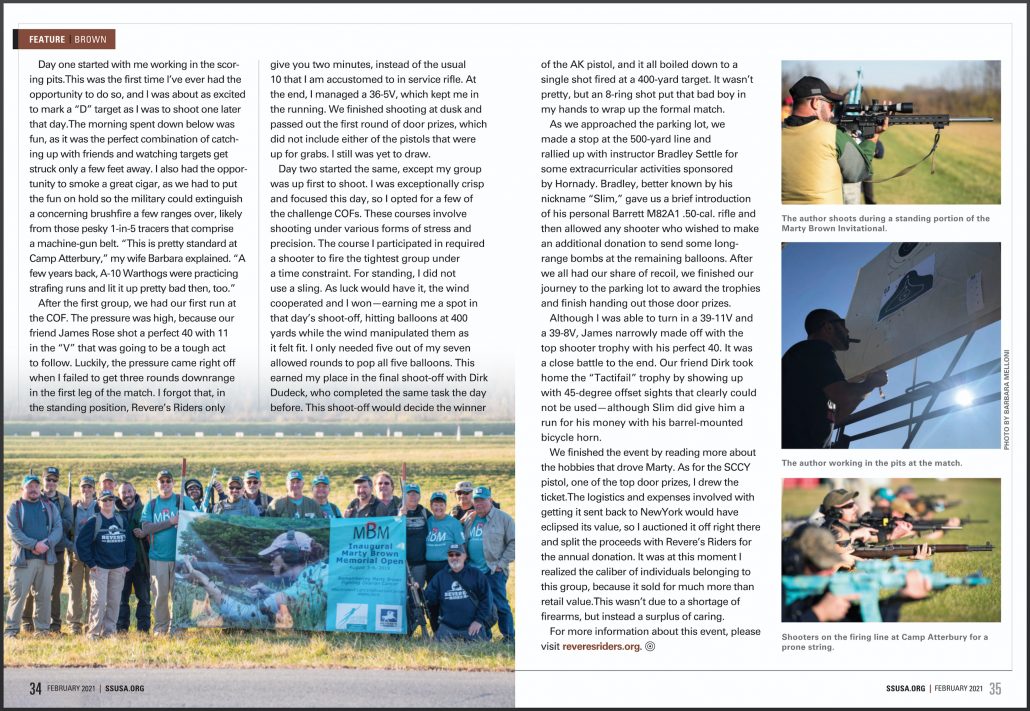 We invite anyone interested in marksmanship to join us at one of the 2021 Marty Brown Memorial events. The Marty Brown Memorial Open events are designed for those new to firearms while the Marty Brown Memorial Invitational is geared to those with more experience in mid-range rifle marksmanship.
There are no upcoming events.