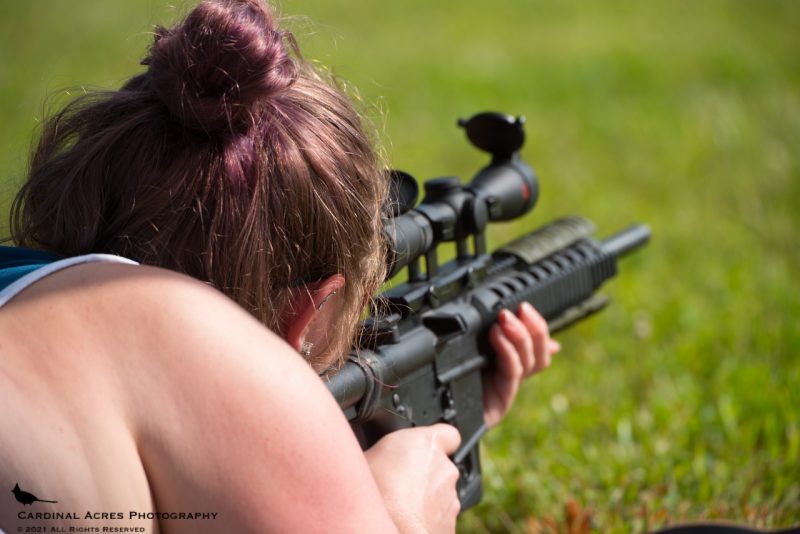 The Marty Brown Memorial™ series of events remembers and honors the 40-month long struggle with ovarian cancer fought by Revere's Riders instructor Marty Brown. Each event in the Marty Brown Memorial™ series serves as a fundraiser to support the programs of Ovar'coming Together, a 501(c)3 non-profit. Over the course of our first two years, we have raised over $25,000 for Ovar'coming Together.
Education on the signs and symptoms of ovarian cancer is at the forefront of each Marty Brown Memorial™ event. Pam Faerber spoke to event participants and volunteers at the 2021 Marty Brown Memorial Open Round #1 held at the A&A Optics range near Liberty, IN on June 12th. Pam is an ovarian cancer survivor and, along with fellow ovarian cancer survivors Nancy Hines and Kai Binford, is co-founder of Ovar'coming Together whose mission is to provide information and support services to women diagnosed with ovarian cancer. In 1997, Ovar'coming Together and it's founders assisting in the founding of the Ovarian Cancer National Alliance (OCNA) which is now the Ovarian Cancer Research Alliance (OCRA).
Revere's Riders urges everyone to know the subtle signs and symptoms of ovarian cancer. Early detection and treatment is vital to increasing the chances of survival.