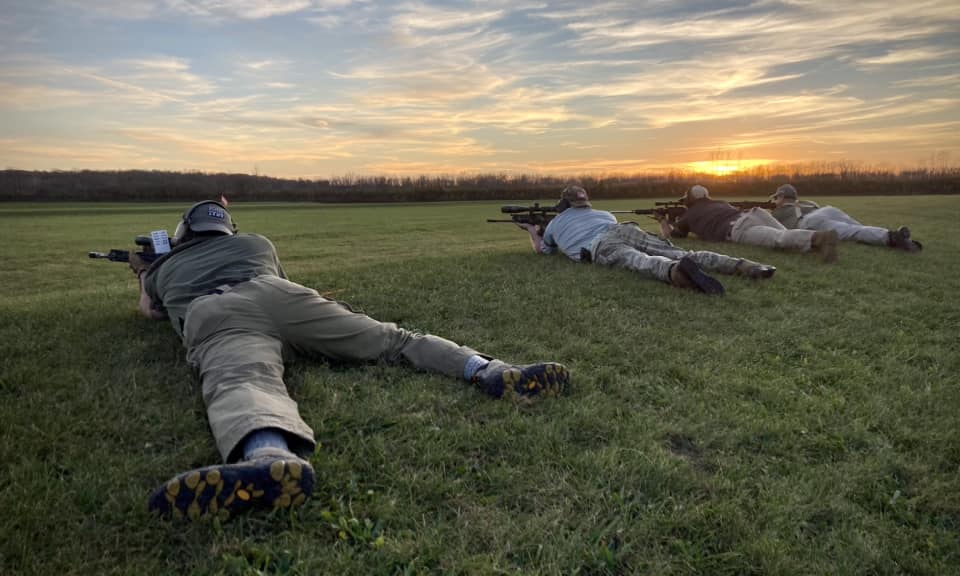 In Twenty-Twenty-Two, Revere's Riders has continued our existing firearms training, historic storytelling, civic engagement, and fundraising activities as in the past. What is changing for 2023 is our leadership. With elections at the end of this past year, we have installed the following new officers:
President — Bradley Settle
Vice President — Phil Brown
In addition, the new board elected past president Bruce Williams to an At-Large position on the new Board of Directors.
Revere's Riders continues to recognize that ammunition costs have yet to return to previous levels by structuring many of our events to be "rimfire friendly". Ensuring that our events remain affordable makes them accessible to as many as possible.
Finally, it is with great pride that we surpassed the $50,000 mark in total contributions to Ovar'coming Together (a central Indiana non-profit organization dedicated to supporting women diagnosed with ovarian cancer) via our Marty Brown Memorial™ series of events. Marty Brown was an instructor with Revere's until ovarian cancer took her life in 2017; Revere's Riders puts on the Marty Brown Memorial™ series of events in her memory.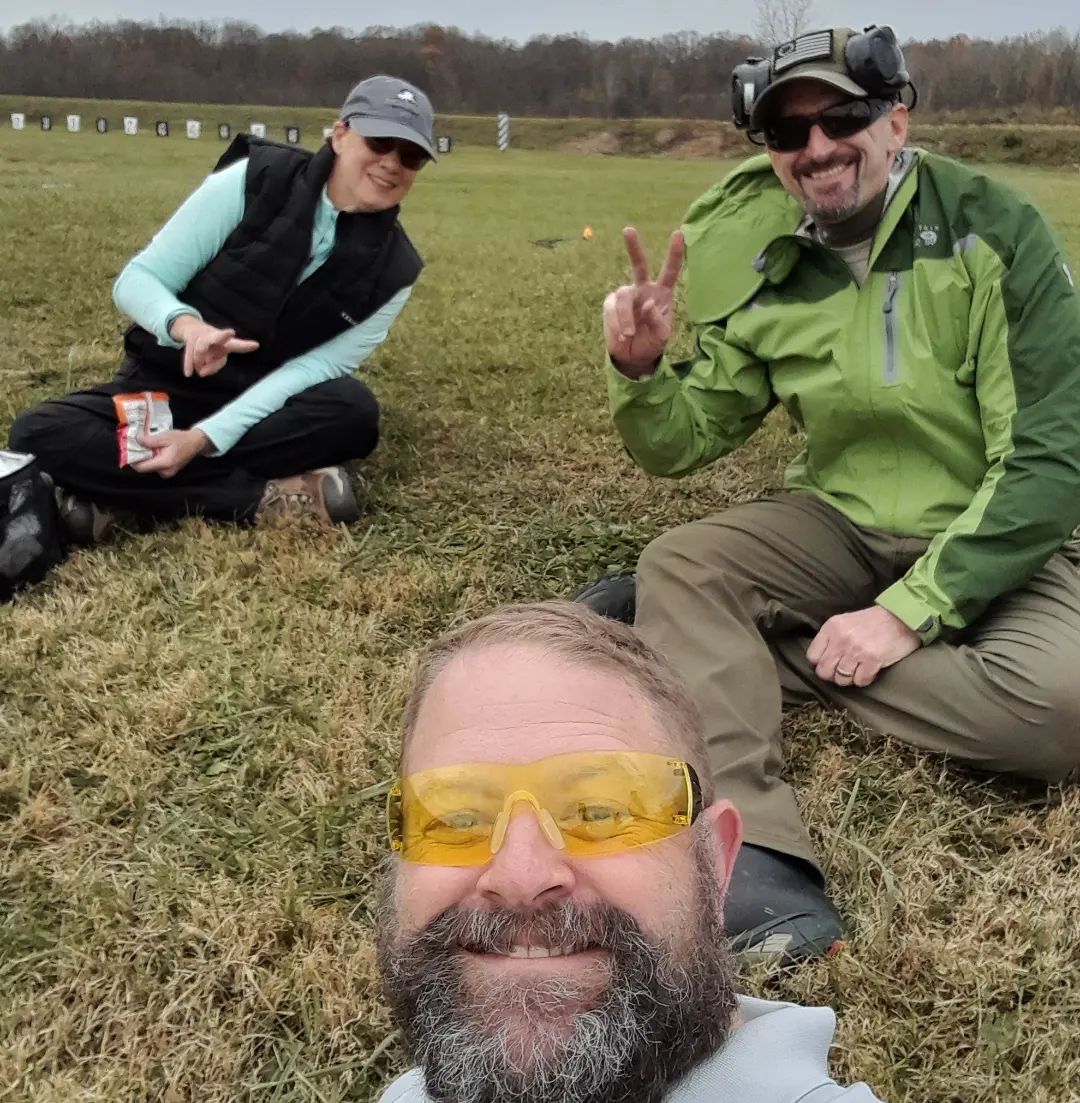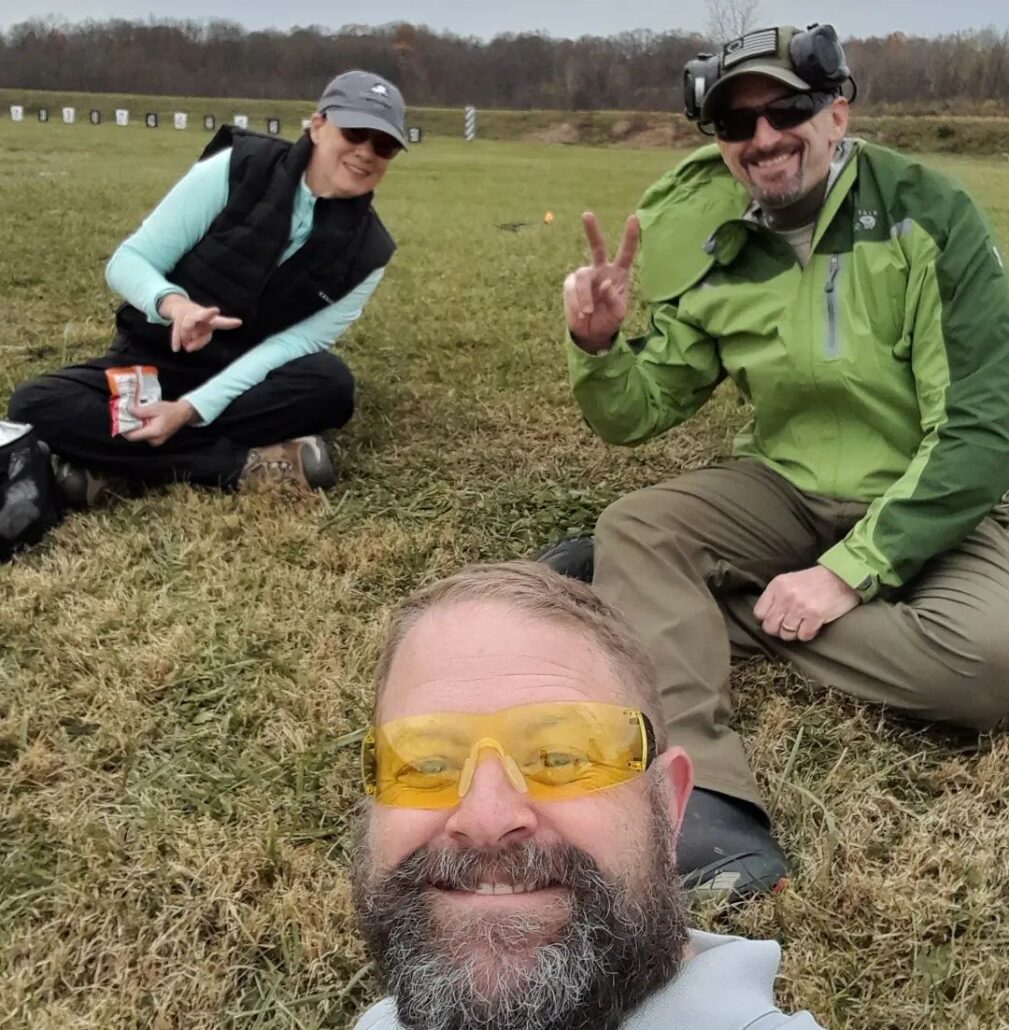 All of the officers, board members, instructors and volunteers of Revere's Riders invite you to come out and join us at one of our upcoming 2023 events:




2022 Achievements
Events: 32 (up from 30 in 2021)
States: 4 (same as 2021)
Students: 176 (down from 300+ in 2021)
Post-Event Survey: every participant at a Revere's Riders event receives a post-event survey asking about their experience. This helps us improve our events, learn how participants discovered Revere's Riders as well as learn what type(s) of events participants would like to see us offer in the future. For 2022, we asked six questions pertaining to the quality of our events with allowed responses from 1 to 5 with 1 being "worst" and 5 being "best". In 2022, we received 62 responses. The questions and average numerical response were as follows:

"How would you rate your overall experience?": 4.9/5.0 (same as 2021)
"How would you rate the credibility, communication skills, and professionalism of the volunteer staff?": 4.8/5.0 (down from 4.9 in 2021)
"What do you think about the value of the class given the ticket price?": 4.9/5.0 (same as 2021)
"How effective was the marksmanship program at improving your skills?": 4.7/5.0 (down from 4.8 in 2021)
"How effective was the civic engagement component of the event at motivating you to be involved in your community?": 4.7/5.0 (up from 4.6 in 2021)
"How effective was the history presentation at connecting you to shared American heritage?": 4.6/5.0 (down from 4.8 in 2021)

Social Media:
Website: we continue to make incremental improvements to our website. In 2022, we upgraded our server infrastructure to better support our site functionality and traffic load which still averages around 50 visitors per day. We continue to see site visitors from states where we don't currently run events, a good sign for future expansion of our programs.
Elections: elections were held in late 2021 for the positions of president and vice-president in accordance with our By-Laws. Bradley Settle was elected president and Phil Brown was elected vice-president.
Board of Directors: Bruce Williams, past president, was elected to the board as an At-Large member.
Marty Brown Memorial: In 2022, Revere's Riders donated a total of approximately $12,100 to Ovar'coming Together as part of our Marty Brown Memorial™ series of fundraising events. Our total contributions to Ovar'coming Together have now exceeded $50,000.
2023 Plans
2023 NRA Annual Meeting
The 2023 NRA Annual Meeting returns to Indianapolis in April. As Indiana is home to our most active group of volunteers, Revere's Riders is planning on having a presence. What exactly that presence will entail is unknown at this time.
If you would like to meet with us at the 2023 NRA Annual Meeting, please contact one of the officers. We would love to meet with you, especially regarding establishing our organization in new areas of the country.
Marty Brown Memorial Events
We have surpassed $50,000 in total contributions to Ovar'coming Together via our Marty Brown Memorial™ series of events. By any measure, this is a resounding success. Revere's Riders plans to continue the Marty Brown Memorial series into 2023 and beyond.
Come and join us for one of our 2023 Marty Brown Memorial™ events! Exact dates are yet to be determined, but we generally hold the Marty Brown Memorial™ Open for pistols in the spring, the Marty Brown Memorial™ Open for rifles in the fall, and the Marty Brown Memorial™ Invitational rifle match at Camp Atterbury (home of the NRA National Matches) in early November.
How Can You Help?
If you would like to be part of our growing organization, there are several ways you can do so:
Attend an Upcoming Event
Attend one of our upcoming events, get some fantastic firearms training and learn some Revolutionary War history. Better yet, bring a friend with you!




Volunteer
Revere's Riders is always looking for people to assist with our mission, including:
firearms instructors (if you already have certifications with another organization, chances are we can quickly get you up to speed with our methods of instruction)
club officers (there are usually some openings for club officers)
general volunteers (we can always use general help at events beyond firearms instruction and running the organization as a whole)
If you would like to volunteer some of your time to Revere's Riders, please fill out our Volunteer Application and will get back to you as soon as we can.
Donate
Revere's Riders is a 501(c)3 non-profit organization and your cash donation is tax-deductible to the extent allowed by law. 100% of your donation goes towards supporting our programs as we are an all volunteer organization.
Sponsor
We have several ways for your business to partner with Revere's Riders and support our programs. Additionally, if your organization would like to donate services, materials, etc. to Revere's Riders, please contact us to discuss potential opportunities.
I invite everyone to learn more about our organization either by attending one of our events or by committing to help our mission as a volunteer. You won't regret it!